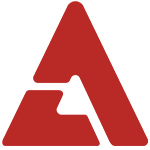 NBC
's '
Saturday Night Live
' will be making a huge jump over the Pacific, as 
tvN
has announced plans to create a spin-off of the famed show for the Korean audience. Simply titled '
Saturday Night Live Korea'
, the comedy program will employ a similar format to its American brethen, with a weekly guest creating a show composed of several skits around his or her character. This will be the first time that Korean broadcast networks will attempt a live comedy show. The SNLK crew will consist of 16 individuals talented in acting and comedy, including
Lee Hae Young
,
Lee Han Wi
, and many others.
"There are about 10 corners in SNL, and it will be broadcast live. Since it is a live production, everything from beginning to end must be scripted,"
said 
Jang Jin,
the director slated to helm the project.
"Everything that might go wrong must be planned for as well. This is the most nervous I've felt waiting for a project to start."
SNL Korea, much like its North American counterpart, will make parodying the nation's political, cultural, and economic news a large focus of its agenda.
"If there is a difference between SNL Korea and other shows, it is that we are standing on the blade of politics and parody,"
said the director.
"In the original show, that is also a large focus. We don't plan on avoiding these issues or watering them down."
"We will laugh as we sharply criticize and make fun of society, and will handle all issues with a clear frame of neautrality,"
he said.
"Even if tvN is shaken to its core, we will be thrown out with grace."
he finished, reiterating his urge to keep SNL Korea as faithful to the original as possible. The first episode, to be broadcast on December 3rd, will feature celebrity guest
Kim Joo Hyuk
. Source: Sports Chosun, Joy News 24