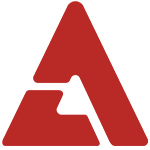 It seems like actor
Song Joong Ki
will be keeping himself busy this Christmas season, as he's added another movie to his schedule. Song Joong Ki, who recently released his movie
"Many A Little Romance"
with actress 
Han Ye Seul
, will soon begin the production of his latest film project,
"Wolf Boy"
. Directed by
Cho Jung Hee
(of "
The End of the Beast"
fame), "Wolf Boy" is a film that unveils a love story between a wolf boy and a girl, to be acted by
Park Bo Young
. When Song Joong Ki was asked,
"You made a comment that you believed Han Ye Seul was the prettiest celebrity in the industry. What do you think about Park Bo Young?"
he skillfully answered,
"Haha. I'm so happy I could die. Park Bo Young is also very pretty and cute. I think I have a lot of luck with my female leads."
This won't be the first time these two actors work together, as they once co-starred as voice dubbers for the animated movie "
Rio
" earlier in the year.
"The role I will be playing is a wolf, and I'm curious to see how it will turn out on screen. I think I'll be able to show an image that hasn't been seen in the Korean movie industry until now,"
said Song Joong Ki. Song Joong Ki has been widely acknowledged as an actor who is capable of showing a brand new image in each and every one of his productions, as seen in his dramas
, "Sungkyunkwan Scandal", "Deep-Rooted Tree",
and his movie, "
Many A Little Romance."
"I often hear that I'm a rediscovered actor. I think it's because I haven't shown my true image yet,"
he said in a humble manner. If he has a lot of luck with his actress counterparts, what about in his love life? Song Joong Ki replied,
"I beg you, if there is anyone you know who tells you they're attracted to me, please tell them to approach me. Ever since I came of age, I've never received a confession by anyone. Before, I didn't find much charm in ladies who confessed first, but I'm not like that anymore."
Source: OSEN via Naver