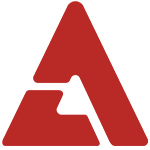 KARA's Gyuri
has been diagnosed with vocal cord nodules. During the rehearsal for the Korean performance for her musical
'200 Pounds Beauty'
, Gyuri felt something was wrong and headed to the hospital on November 18th for a check up. All the performances and rehearsals for the musical that started back in August seems to have finally taken a toll on Gyuri's throat.
DSP Media
stated,
"Although the hospital called for absolute rest, Gyuri is regulating her condition while still practicing for her musical. The musical production staff is worried about the condition of her throat, and stated that they will try to work something out for the upcoming performance on December 6th at Seoul's Choongmoo Art Hall. However, Gyuri has refused and has not stopped practicing."
Gyuri commented,
"Whatever condition my body is in, the performance is a promise with the audience. I know that whatever the excuse is, the audience will not accept it. I wanted to prepare the best stage, but my throat condition is worse than I thought, so I'm really upset. However, I'm trying my best to recover quickly so that I can fulfill my duties on the promised stage."
She added,
"I think of it as my fault that I did not keep my health up in the best possible state. But, I will try my best during practices so that I won't have a negative effect on the performance."
Source + Photo: Osen via Nate