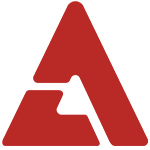 The 2011 MTV Europe Music Awards aired today live from Belfast's Odyssey Arena. Aside from mega-superstars Katy Perry, Lady Gaga, LMFAO, and Coldplay, five member band, Big Bang, attended as they were nominated in the Worldwide Act category. Big Bang stunned audiences by winning the award just moments ago.
The Worldwide Act category celebrates diversity and the breadth of all the music that MTV has to offer by nominating incredible artists from all corners of the world. There were two rounds of voting. First, each region had an opportunity to vote among MTVs choices for the seven artists that best represent the region.
In the Asia Pacific category, in addition to Big Bang, Exile (Japan), Jay Chou (Republic of China/Taiwan), Gotye (Australia), Sia (Australia), Jane Zhang (China), and Agnes Monica (Indonesia) were nominated. After weeks of voting Big Bang won for the Asia Pacific region and advanced to the finals along with Abdelfattah Grini (Africa/India/Middle East), Lena (Europe), Restart (Latin America), and Britney Spears (North America).
Due to an impressive amount of voting by VIPs and fans all over the world, Big Bang won the coveted award. They will have the honor of being the first 'Worldwide Act' award recipients. Congratulations Big Bang! Check out a clip of their win below:
Red Carpet Interview: Source: MTV EMA 2011 Video Tip: xmaiyer