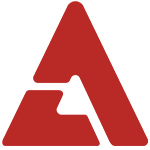 JYJ's agency and KBS are at it once again over the issue of JYJ's appearance on KBS's 'Music Bank'. Back in May, KBS left a note on their website explaining why JYJ was barred from appearing on their music program. The note read, "JYJ's lawsuit has yet to come to an end, and KBS is objectively observing this lawsuit… From a business perspective, however, allowing a celebrity who is in the midst of a legal dispute to appear on a broadcast can have a negative impact. Therefore, their appearance on 'Music Bank' will not be allowed." Responding, JYJ had said, "The lawsuit regarding JYJ's contract with SM Entertainment (which KBS was referring to) was already acknowledged by the court as lopsided and disadvantageous to JYJ, and the contract was subsequently nullified. We believe that KBS's stance does not match up with the facts. We strongly request for them to make corrections on their part." As fans continued to vocalize their objections, KBS changed their stance to, "JYJ hasn't been able to make an appearance because they haven't released an official album. If they release an album, then of course they'll be allowed to chart [on 'Music Bank']."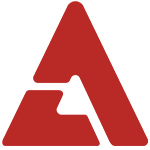 Now that the boys have indeed released an official album (and it's been doing quite well on the charts), fans revived their petitions to see JYJ perform on 'Music Bank'. It seems that KBS is flip-flopping on the issue once again, however, as they released the following statement through their website on October 19th:
"Although the official album and the injunction situation has changed, the lawsuit between SM and JYJ is still in process. The court has not made an official decision. We have to put a hold on the appearance of a celebrity who is in the middle of a lawsuit, and see how it progresses; until a decision comes out, our position will not change."
JYJ's agency, 
C-JeS
, stated,
"JYJ is in the midst of a lawsuit to straighten out the unfair contract that violates the personal rights of an artist, and the court has declared that JYJ was allowed to continue on with their promotions a second time. If KBS sticks to this position, then they need to present evidence that they will determine the appearance of all celebrities through these same standards."
"If KBS respects the decision of the courts, they need to carry out the court's decision, which state that JYJ is free to carry out their promotions. They should fulfill their duty as a public broadcast station."
JYJ is currently receiving a lot of love for their Korean album from within Korea as well as overseas, and is planning to embark on a world tour. Source + Photo: Chosun via Nate