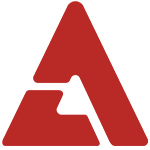 T-ara
has taken the extra step once again to get closer with their fans! For their Japanese debut, T-ara had previously given out 300 special photobooks as gifts for their fans. This time, T-ara gave out 200 aprons that the members had designed and prepared themselves to show appreciation for the love their Japanese fans have been giving them. T-ara personally signed each and every one of the aprons and explained, "
It's so good to think about how happy the Japanese fans will feel when they receive our aprons.
" T-ara gained popular interest in August for "
Roly-Poly
" in Korea and debuted in Japan on September 2nd with the cute, yet sexy cat concept of "
Bo Peep Bo Peep
". Source: OSEN via Naver