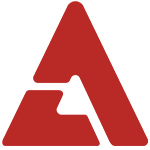 On the most recent recording of
'Strong Heart'
,
SNSD
's
Hyoyeon
confessed that she no longer had feelings for the mysterious idol crush she mentioned on a previous episode of the show. Hyoyeon commented on her previous appearance on the show, stating,
"The last time I appeared on 'Strong Heart', I told everyone that there was an idol I had a secret crush on, but now that's not how it is."
She continued,
"I no longer have the feelings I had for the idol I liked. I made an innocent confession after working up courage, but it seems that he figured out it was him somehow. Now, the ideal image I had of him is broken."
The episode will be broadcast on the 13th KST. SNSD's
Sunny
and
Seohyun
will also be appearing on the show with Hyoyeon. Source + Photo: Osen via Naver