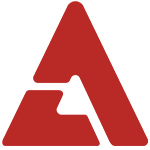 On September 6th, Gong Yoo attended the press related premiere event for his upcoming movie, 'Crucible'.
Knowing that
Gong Yoo
has starred with some of Korea's top female actresses including
Jung Yoo Jin
,
Im Soo Jung
, and
Yoon Eun Hye
; reporters couldn't resist to ask the question, "
Who is your ideal type
?"  
Gong Yoo
started to laugh and replied, "
Kang In Ho (main character) will answer that question
."
Gong Yoo
then commented that
Jung Yoo Jin's
perfect characteristics could be a little overwhelming.  In regards to
Im Soo Jung's
innocent appeal,
Gong Yoo
replied, "
Innocent women could also be a bit boring
".  Finally,
Gong Yoo
admitted that if he had to choose an ideal type, he would want to meet a tomboy. Yoon Eun Hye was a tomboy in
Coffee Prince
, so the reporters assumed he was talking about her. However,
Gong Yoo
stressed to the reporters, "
What I just said is not directly targeted to Yoon Eun Hye, so please don't write otherwise
" which caused everyone to laugh. On a side note, '
Crucible
' is a movie based on a true story about disabled students mistreated by the principal and teachers alike at a handicapped school.  The movie will open in theaters on September 22nd. Source: newsen via Nate