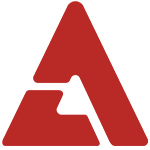 Following previous pictures that showed
Super Junior
's
Heechul
posing with a veritable parade of K-Pop celebrities, he unveiled another picture which showed
After School
's
Lizzy
supporting his "
Mr. Simple
" comeback. In the picture, Heechul strikes his usual 'cool' face while Lizzy is smiling with a cute V-sign.
"Became friends with Lizzy through 'Running Man'. She can talk well and act well. For some reason, she's a girl I feel a lot of affection towards. Reminds me of my school days," h
e said.
"When I was 18 years old, I used to be addicted to 'Lineage'," h
e went on to say, referencing the popular online role-playing game.
"We got close because her name reminds me of lineage."
Source: Heechul's Twitter Tip: dulcecaramel