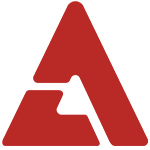 Seo Taiji's side has officially announced their position in regards to Lee Ji Ah's statement. Seo Taiji's agency, Seo Taiji Company, announced the following through an official press release on the afternoon of July 5th.
"The opposing side (Lee Ji Ah) recognized that the effects of divorce didn't take place since the early stages of the lawsuit. In request to change the purport of the claim, they've officially filed documents to the justice department and the prosecuting attorney twice on both June 14th and 24th. These submitted documents requested to "change the purport of claim for compensation and a division of property under divorce."
Seo Taiji Company has also stated their position on the opposing side's request for, "
an agreement on the withdrawal of the lawsuit and resolving the conflict by reaching an amicable agreement".
Seo Taiji Company stated, "
Last week, there was a request from the prosecution counsel for an agreement in withdrawal of the case. We have talked to the opposing side that an agreement can be reached with a promise that there will be no problems caused between the two sides in the future, under the premise that there will be no more law suits of the same nature and a prohibition of slander towards either sides. We stand firm in that position."
Source + Photo: StarNews