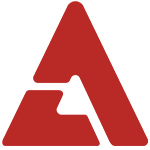 Not long ago, 2NE1 unleashed "Hate You", their quick follow-up release to "I Am The Best". If it feels like everything's coming at you, guns blazing, that's because it is (quite literally). 2NE1 has been tearing through a gauntlet of promotional activities over the past few weeks in order to show as much of their musical talents as possible. Were they a bit too trigger-happy with these back-to-back releases, or did they hit their target? Read on to find out! -- "Hate You" was released as a contingent with an animated music video featuring artsy caricatures of 2NE1. Like any other 2NE1 song, "Hate You" is true to the digital style found within many of its predecessors before it. The song opens with a set of pulsating synths and a first taste of the chorus, dominated entirely by CL. With the leader front and center, Bom, Minzy, and Sandara take their places in the verses and middle eight, locked and loaded with their individual (and standard) ammunition: Bom with her piercing vocals, Minzy on the deeper tones, and Sandara, chiming in with her thin voice when needed.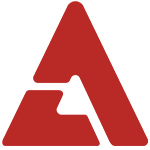 Listening to this song, "Hate You" is far more controlled than the hectic "I Am The Best", both in energy and production. "Hate You" sees the entire team stepping into a whole new phase with a production style that's significantly different from what we heard last year with 'To Anyone'. If "I Am The Best" was clean, "Hate You" is even cleaner. The vocals aren't as abrasive as what we've come to expect from 2NE1, and that's a pleasant thing to hear. When it comes to its commercial appeal, "Hate You" walks the same lines as "Let's Go Party" from 2NE1's first mini-album (which was an incredible song in its own way, yet it maintained a level of reserve that held it back from qualifying as a 'radio friendly' song). Basically, "Hate You" functions in the same way, in that it's meant to co-exist as part of 2NE1's new mini-album, more than being a stand out single. This may also explain why this song was released as an animated music video with an intense plot line. To put it another way, it's kind of like the song you hear during the end credits of a movie - acceptable, pretty, and nice to jam as you make your way down.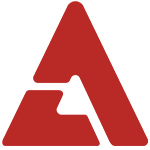 If "Hate You" misses the mark on anything, it has to be the full lack of Minzy in most of the song. Minzy delivers in the first verse, then she's missing until the middle eight, where she reappears to shuffle back and forth for a moment with Bom, who then takes the reins as usual and delivers the famous 'Bom-climax'. The thing is, Minzy has a lower register that the other members don't. "Hate You" is almost begging for richer tones and a resonating degree of depth - something Minzy could have easily brought to the table, yet was/is never given the chance to. — http://www.youtube.com/watch?v=NB5jyYD2WEw — Overall Rating: 3.9/5 — What are your thoughts on 2NE1's newest song? — Suggestions for a future review?  Hit the author up on Twitter (@rothsresidence) or via e-mail (arnold.arteaga@allkpop.com)! — Rating Overview: 0 – 1.9 ; poor, without any redeeming qualities 2.0 – 2.9 ; mediocre, but with some saving graces 3.0 – 3.9 ; good, with noteworthy highs and lows 4.0 – 4.9 ; excellent, with minimal flaws 5 ; superior, and as near to perfection as the song/album can be — Note: This article does not reflect the opinions of allkpop, only of the author.