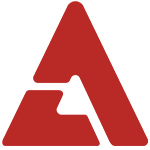 Last week, we gave you all the opportunity to submit questions to the members of Block B, and now the much-awaited
allkpop
exclusive interview + giveaway with
Block B
is finally here! The boys definitely spared no details with the 10 questions they were asked (5 from
allkpop
readers), delving into a variety of different topics that gave fans a clear view of their unique personalities.  The boys lived up to their image as 'hip hop idols', as they're quite the rambunctious bunch with a lot to say. One of the most popular questions was about their ideal woman, and each of the boys made sure to outline in much detail what their special lady entailed. Noted answers include
maknae
P.O.
's admiration for seniors
2NE1
's
Dara
and
f(x)
's
Sulli
and
B-Bomb
's preference for women with cute dimples. Some other fun questions include who they would pair up with for unit promotions, what they carry around on a daily basis, qualms with their dorm arrangements, and most importantly, about their musical style and future as idols that ultimately hope to produce everything themselves. Check out the exclusive interview with Block B below! --- --- By the way, don't you just love their mic? LOL. === Just hours ago,
Block B
revealed their MV for "
Tell Them
", and if you haven't seen it yet, check it out here! === Finally, the five winners of an autographed CD, poster, and polaroid picture are... -
triple
-
swedishfishy
-
Cindyy
-
hellokittylovesyou
-
wlone
Congratulations! --- Note: Winners, you will receive a private message via your 6Theory Media inbox and will have 48 hours to claim your prize.