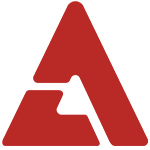 Korea's premier post-rock band,
Apollo 18
, has just announced that they've been invited to perform at this year's
Fuji Rock Festival
in Japan! It's a huge deal for the indie trio, especially since they'll be the first Korean band to play at this high-profile festival in two years. Apollo 18 has become the pride of the Korean indie scene after returning home from a triumphant U.S. tour, and they've recently come back from a recording session in Tokyo! ===
allkpop
got a few words out of bassist
Kim Dae-Inn
, who is understandably excited for the opportunity:
How do you feel about being picked for the festival?
"
This has been a great year for Apollo 18. We toured the U.S. in the spring and now we get to play at Fuji Rock! We're thrilled to be invited. Fuji Rock is one of the most famous festivals in Asia. We're so thankful for the opportunity.
"
What are you looking forward to about the festival?
"
There are many good bands performing at Fuji Rock this summer. We'll play on the Red Marquee stage on Sunday, July 31st around lunchtime. There's room for 5,000 people in the Red Marquee. It's the only covered stage at the festival, so when it rains it's packed full of people. We're praying for rain that day!
"
Who are you looking forward to meeting at the festival?
"
After we play, we're really looking forward to enjoying the festival and meeting lots of new people there. I really want to watch Mogwai and Envy play. It's a big honor for us to be playing on the same day as them.
" === Apollo 18 will be playing at Korea's '
Jisan Valley Rock Festival
' on July 29th, before flying to Japan for their 'Fuji Rock' concert on July 31st. If you're in Japan, you definitely don't want to miss out on their amazing live! Full line-ups and tickets for the 'Fuji Rock Festival' can be found here, and similar info for the 'Jisan Valley Rock Festival' can be seen here. - Be sure to check out the band's Twitter and Facebook page as well!