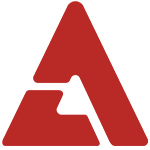 Ever since the shocking story about Korean music legend Seo Taiji and actress Lee Ji Ah's secret marriage was leaked, information regarding the ex-couple has been flooding the news. Some notable information includes the details of their divorce, lawsuit, and the reaction of those who are familiar with the two, including Lee Ji Ah's current boyfriend, Jung Woo Sung. --- The couple apparently already divorced a few years ago back in the US, and the lawsuit that was started in Korea is not a file for divorce, but is purely monetary. The secrecy of the relationship tells us that there is a good chance that the couple wasn't in fact legally married and could have just been in a common law relationship. Lee sued Seo in January, and they've already been in front of a judge twice, on March 14th and April 18th, respectively. The shocking truth came out when a story about the second court date was leaked to the public. --- The couple started their marriage back in 1997, but according to Lee's birth year on her profile, which is 1981, she was only 16 back then; an inside source says that she was actually born in 1977, meaning she was 20 at the time. Over their 14-year marriage, the pair gave birth to two children, both girls. The custody of children, however, is not a part of the lawsuit.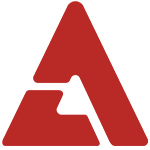 --- According to MBC's report, Seo Taiji claims that they divorced back in 2006, with Lee Ji Ah arguing that they split in 2009, submitting related documents to the court. It is speculated that the two parties are arguing for different dates because one cannot sue for alimony and asset division if more than 3 years have passed since divorce. Lee is claiming that they divorced less than 3 years ago, so she has the right to sue Seo, and Seo saying otherwise. Lee is suing Seo for 500 million Won ($540,000) in alimony and 5 billion Won ($5,400,000) of his assets.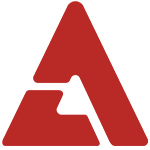 Many of those that are close to the ex-couple are in shock. People from Seo Taiji Company, Seo's management company, have said that all they knew was Seo frequented other countries, and they had no idea where he went or what he did. His managers didn't know either, saying that they would have felt paraniod about a leak if they knew of the marriage. Yang Hyun Suk, head of YG Entertainment and an old band member of Seo, also said that he knew nothing of the marriage. --- While everyone is in a huge shock over the revelation, the one person who took the biggest hit was probably Jung Woo Sung, famous actor and Lee's current boyfriend. The pair's relationship status was made official back in March when Jung revealed the secret at his fan meeting. A representative from Taurus Film, Jung's management company, said, "We just spoke with him at length about the situation. He was very upset about it, saying how could he have dated her if he knew of all this." He went on to say, "Jung says he wishes that the story isn't true, but if it is, then he has no choice but to end the relationship. He apparently tried to reach Lee but wasn't able to, not being able to hear the details from her at all."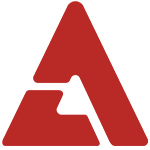 --- Some netizens are arguing that the timing is a bit fishy; the story of the shocking divorce was released only an hour after news claiming that current Korean president Lee Myung Bak had�involvement in stock market manipulation, subsequently drawing the media's attention away from allegations against the president. This has lead some netizens to think that the government released the news on Seo and Lee in order to protect the president from the Korean public's interest in the allegations. --- Whatever the case may be, stay tuned to allkpop for all the breaking news as the situation progresses. Source: MyDaily (1, 2), Cookie News, Newsen, Newsis,�Money Today via Nate