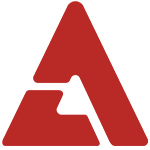 When German idol band Apollo3 revealed that they would be remaking a Seo Taiji & Boys hit song, a representative from Seo Taiji Company stated that it was "objectionable". On April 7th, a representative of Cat Applied Music revealed that they had completed a partnership contract with Apollo3's agency, TRO Music, and have begun their Seo Taiji & Boys remake project, which will include many hits like 'Nan Arayo (I Know)', 'Classroom Idea', 'Certain Victory', 'You, in my Fantasy', and 'Come Back Home'. Responding to this, a representative from the Seo Taiji Company stated,
"Seeing the article, we were shocked. We've never been consulted or agreed to such matters before. Without the Seo Taiji Company's consent, remakes are impossible. Of course, the negotiations regarding the remakes will be judged by the copywrite holder, Seo Taiji. However, the fact that the articles came out prior to any discussion is an unpleasant matter for the copyright holder."
Cat Applied Music's representative plans to formally consult with Seo Taiji's representatives regarding the remakes. They said,
"We only revealed that we were planning a project with this concept, we haven't actually consulted with Seo Taiji's representatives. We will formally request permission to remake [the songs] from Seo Taiji's representatives after discussing it with Germany's TRO Music."
Since 2002, Seo Taiji has independently owned the copyright rights to his songs, therefore, it will be impossible to make any remake without his explicit approval. Source: Star News via Nate