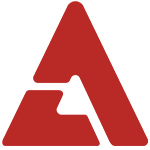 Due to actor
Jung Woo Sung'
s injury,
SBS
will be canceling the episode of "
Athena: Goddess of War
" originally scheduled to broadcast on January 25th. On January 23rd, Jang Woo Sung and
Jung Chan Woo
injured their leg and head, respectively, after a car accident on set.  Both were immediately rushed to the ER, and received treatment up until their discharge the next day. Although their condition has improved, they were unable to complete the filming for the episode scheduled for the 25th.  Producers had stated, "
We will try to see if we can air the episode through editing, as we are currently in discussion with representatives of SBS.
"  Unfortunately, they were not able to come up with enough footage. In place of it, a side story titled, "
Soo Ae's Secret
", will air instead. Source: Star News via Nate