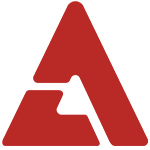 The lady may be tiny, but it'd be a mistake to underestimate her -  there are few Korean artists these days who can compare with Lee Jung Hyun's formidable stage presence and her passion for music. She's been rocking the K-pop scene since 1999, and has changed up her concept so many times that the Korean media has dubbed her, the "Queen of Transformations." Indeed, she's even switched up her stage name from Lee Jung Hyun to 'Ava' recently - but we'll stick with calling her by her original name for now. With each new release, Lee Jung Hyun has consistently delighted the industry with her fresh takes on 'dance-pop'. Neo-Oriental, Cyber-warrior, Egyptian Queen, Korean handmaiden, Senorita - these are but a few examples of the many personas and styles the artist has drawn inspiration from.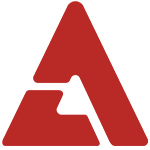 Lee Jung Hyun's initial foray into the entertainment business was through the historical film, "Petal", in which she played a young girl brutally victimized by the 1980 Gwangju massacre. Applauded for her haunting eyes and potential, it allowed Lee Jung Hyun to step into the limelight and pursue other ventures in the industry. Her musical efforts began when she guested on Jo PD's "Fever" track. After appearing on various music videos, she garnered enough interest from producers to be able to debut with her first album, "Let's Go To My Star" in 1999. Dropping her first-ever single, "Wah" ("Come"/"?"), her fan count exploded as people responded positively to the fusion of techno with Korean 'kukak' . But was she fated to be a one-hit wonder, a gimmick that could easily go stale? Absolutely not. Although Lee Jung Hyun topped the charts with "Wah", it was the aggressive "Bakkwo" ("Change"/"??") that allowed her to nab the "Best Song" and "Most Broadcasted Song" awards from SBS. And then it went all uphill from there.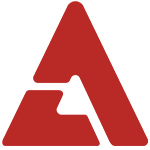 After releasing her second and third albums, Lee Jung Hyun dug up her acting roots once more to participate in the romantic drama, "Beautiful Days". She was casted to play 'Kim Sae Na', the best friend of 'Kim Yeon Soo' (Choi Ji Woo); both orphans, Sae Na became increasingly jealous of Yeon Soo's good fortune, which caused her to misinterpret Yeon Soo's kindness as poorly-concealed malice. Acting alongside Choi Ji Woo, Lee Byung Hun, and Ryu Shi Won, Lee Jung Hyun was praised for delivering a successful portrayal of an orphan haunted by feelings of insecurity. This all-star lineup, the poignant storyline, and the tremendous acting all combined to create an instant hit - successfully launching the four as solid ambassadors of the Hallyu wave. Since Lee Jung Hyun also contributed her vocals for the drama's theme song, "Heaven", "Beautiful Days" allowed her to make an easy transition into the Japanese music market. In 2004, she performed on Japan's prestigious music awards ceremony, the "Kohaku uta Gassen", and in 2006, she released her first Japanese album, "This is Hyony." The international expansion didn't stop there - Lee Jung Hyun was already quite popular in China, as her songs were covered by popular Chinese artists like Sammi Cheng. Naturally, it would only made sense for her to release a Mandarin album, which she did later in 2008 called, "Love Me". Lee Jung Hyun promoted heavily in China, and even participated in a mini-concert with Jay Chou. But she's not just restricted to the East. When Lady Gaga stopped in Seoul for the Korean leg of her 2009 global concert, Lee Jung Hyun was invited to be her opening act. The Lady was so impressed by her that she extended an invite to record a collaboration single back in the States! No word yet on the status of the track, but if it's out there, perhaps it'll make it's way on Lady Gaga's upcoming album, "Born This Way".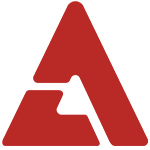 So where is Lee Jung Hyun now? She's still very active in the music scene, making a comeback earlier in May with her seventh album, "LEE JUNG HYUN 007TH". Hilariously, she got into a bit of trouble with airport customs when they discovered a 'firearm' in her luggage. It turned out to just be the model gun prop from her 'Suspicious Man' shoot, so she got off the hook. All in all, it's clear that Lee Jung Hyun has an expansive career with limitless options to pursue. Though her music has changed up from her aggressive techno days, and she's no longer pulling her signature pinky-mic move, the music industry will always be waiting for her next unique transformation. -- < "Come" ("Wah") + Change ("Bakkwo") > < "You" ("Nuh") > < "Crazy" ("Michyeo") > < "Dara Dara" MV + Live > < "Summer Dance" > < "Follow Me" > < "Vogue Girl" > < "Suspicious Man" >