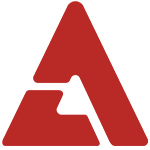 Kim Kwang Su
, the CEO of
Core Contents Media
, is often nicknamed the 'Midas touch' of the Korean music industry due to his 30 years of experience in working with some of the biggest names in the industry. For the veteran, 2010 was an especially rewarding year, since
T-ara
achieved much success in the first half of the year, along with
Hwang Jung Eum
hitting repeated homeruns through
MBC'
s "
High Kick Through the Roof
" and
SBS'
s "
Giant
."  Unfortunately,
Co-Ed
didn't do as well as he had hoped, as members were put into some kind of controversy moments after their debut. In order to reflect on his busy year, the CEO met with
Star News
for a couple of drinks and an easygoing interview. He started, "
Out of the entire year, what I like the most is that the members of T-ara expanded their careers.  Eunjung got acknowledged for her acting skills through 'Coffee House,' and Jiyeon showed stability on 'God of Study,' so I'm very happy over that.  Boram, Hyomin, Soyeon and Qri also improved on their singing, so it's been a good year (laughter).
" He also didn't forget to thank and compliment actress Hwang Jung Eum, continuing, "
I was wondering whether she'd be a big hit or not, but she really did become a hit.  As a producer, it's an awesome feeling when you try something adventurous and it all works out.  Jung Eum is exactly that to me.  I was crying during the last episode of 'Giant' and received a call from her about a minute later.  She thanked me, and I suddenly thought, 'I did a good job as a producer (laughter).
'"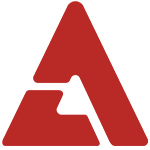 Regarding Co-Ed, one of his 'pains' of the year, the CEO revealed that he cried in front of the members for an hour after they completed their promotions. "
I feel that the reason Co-Ed didn't live up to expectations was due to my own conceit.  Last year, T-ara was met with immediate success the minute I released them, making me think, 'Putting out a few idol groups that can dance isn't that hard.'  With that thought, I produced Co-Ed.  I may have 30 years of experience, but T-ara was the first time I produced a girl group with my own hands.  I did my best for them since I, too, was a rookie producer.  I must've forgotten that for Co-Ed.  Still, I have confidence for next year.  I'm going to return to that mindset of when I produced for T-ara and the Co-Ed members have stated that they'll be working hard as well
," he expressed. He also revealed plans of a musical production, adding, "
I don't know why the Korean audience only watches musicals from Broadway.  Next year, I want to make a musical with Korean sentiments and show it to a foreign audience.
" Having shed tears of both happiness and joy this year, many are hoping that he leads another successful year in 2011. Source: Star News via Nate