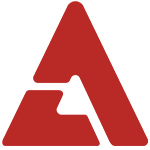 2AM
's
Jo Kwon
showed support for his 'wife'
Ga-In
for
Brown Eyed Girls'
solo concert which was held recently on December 10th. On the day of the concert, Ga-In wrote on the Adam couple's me2day,
"Thank you to everyone who came to our concert today. There was a lot of things we lacked but we'll do our best tomorrow... I think I might pass out from tiredness. Goodnight."
The photo she uploaded was a picture of Jo Kwon's bouquet of flowers, with a card that read,
"Congratulations BEG on your concert."
On the same day, Ga-In also wrote to Kwon,
"Congrats on your Daesang yesterday. I was so surprised when you came to the concert without even telling... To think you did that... Thank you, really, I was touched."
Not only did Kwon send her a bouquet, but fans also took pictures of a great floral wreath that was presented in the foyer. Source: OSEN