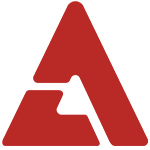 Earlier today, KARA's Nicole updated her Twitter with a picture of herself with group maknaes 2AM's Jinwoon and B2ST's Dongwoon. Nicole tweeted,
"Ooh hoo hoot super short ke ke ke The both of them are super tall?!"
Many commented on the photo, including Dongwoon, who said, "
You came out well, I'm not bad either!
" Others commented, "
Three of my favorites. !!! !!! !!!
" and "
'91 line wow, let me join too ?.? so jealous
." Nicole has recently returned to the K-pop music scene with KARA's latest song, '
Jumping
'. Source: Nicole's Twitter