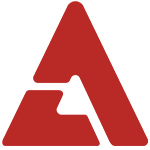 Earlier last month, an investigative story that ran in
Kuki News
and
Sports Seoul
stirred up a hornet's nest of controversy in the K-pop world, as it described an anonymous company pimping out two members of a girl group to a CEO clothing company in exchange for money. The two who were allegedly involved (
Chocolate
's 
Cheryl
and 
Meng
) released an official statement denying any involvement in the scandal whatsoever "
We have nothing to do with the situation. We have never done or were forced to give sexual favors
." Their company,
H-Line Entertainment
, also denied the involvement of the two girls, stating, "
Meng and Cheryl do not have anything to do with the case. With netizens constantly bringing up their names in connection with the case, the girls are facing greater damage. We will be taking legal action against those netizens
." As it turns out, charges were brought against the CEO of H-Line Entertainment; so while H-Line Entertainment appears to be the company involved, the girls have been repeatedly separated from this entire issue. Even still, many remain either skeptical of the girls' involvement in the scandal.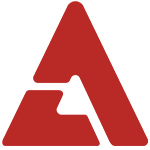 allkpop
ran the controversial article earlier, and we like to follow up on news or rumors that we publish. Given that the rumor featuring H-Line Entertainment, Chocolate, Cheryl, and Meng drew headlines on
allkpop
multiple times, we thought it would be best to continue pursuing the truth on this matter. In order to provide the best idea of what really went on, we sought out an individual who had a first-hand perspective of the controversy - Cheryl, who was one of the girls unfortunately named in the rumors. We stumbled across her Tumblr and Twitter accounts one day, and since she's fluent in English, we decided it would be great if she could speak out about the nasty rumors, and seize the opportunity to be heard and clarify her position once and for all. Fortunately for us, she graciously agreed to not only answer some of our questions, but to make a video for our readers as well!  Both
allkpop
and Cheryl realize this took a while to get done, but the life of a girl group member doesn't exactly allow for a lot of free time. Anyway, check out the video below! In case you were wondering, here are the exact questions that were asked in the e-mail:
1) Are you still with Chocolate? If not, what are you up to now? 2) You mentioned you are no longer with H-Line Entertainment? What company are you currently with? 3) What was it like for you to go through the ordeal of the rumor? Was it hard times or was it something you just shrugged off?
Additionally, Cheryl provided further details on the issue over e-mail.
Cheryl was definitely not involved in this sex scandal. Meng was not involved either.  In fact, she didn't even know they were accused until Cheryl told her. Meng knew which girls the original article referred to, and Cheryl sincerely hopes that they are doing okay.  Cheryl didn't know them herself because they left before she came over. It was frustrating to not have people believe them, even those they told directly. She's gotten over this whole mess already, as there are family, friends, fans, and others that support them. Meng and Cheryl will continue training at a different company. Cheryl's age in Korea was 17 at the time, but Meng's was 21, so the ages don't even match up.  In America, Cheryl would have been 15, and Meng would have been 20.
Thanks a ton to Cheryl for everything, and we at
allkpop
wish her the best!