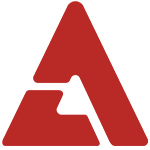 The past two weeks have been dedicated to the guys, so this week, let's flip the script and focus on the ladies. If you haven't heard of S.E.S. – Sea, Eugene, Shoo – then you definitely need to read this article. Granted, it's been 14 years since they debuted, and nearly 10 since their last release, but these girls were the OG female idol group for K-pop! Debuting in 1997 under the careful management of Lee Soo Man and SM Entertainment, the trio became an overnight sensation, captivating audiences with a deadly combination of sweet voices, pretty faces, and a charismatic stage presence.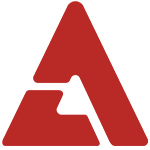 Bada, Eugene, and Shoo have switched up their style consistently over their 5-year career, as they went from cutesy-innocent to urban to sleekly mature. Of course, the changes weren't just superficial - it was first and foremost a reflection of the trio's growth as musicians. With their first two albums, "S.E.S." and "Sea & Eugene & Shoo", the trio were naturally marketed with an innocent, almost angelic image. The girls would prance about the stage with pompoms in their hair, singing about naive (if not charmingly optimistic) confessions of love. This 'young and innocent' look was further emphasized by their 'white' faces in their music videos. These girls were pale, pale, pale. I'm not talking about milky-white skin here - their skins were highlighted so brightly that they were like three little moons weaving in and out of the frames. Things started to get interesting with the release of their third album, "LOVE". In an attempt to shed their suffocating 'white angel' image, the girls dyed their hair orange and yellow - a move that was considered daring for the time, as both the music industry and the audience were more conservative back then. Although the girls still sang pop songs, they successfully managed to experiment with various styles - natural, mature, sexy/dominant, and urban. Because of their solid success, executives believed that they were good enough to enter the Japanese market under Avex Trax. Unfortunately, their reception was lukewarm at best. Nevertheless, the move set a precedent for future generations of pop stars.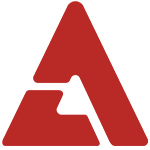 Normally with the "Way Back Wednesday" articles, I make references to dominant cultural icons and fashions of the time. For this week's article, however, I'm going a little more personal. Many would remember S.E.S' debut track, "I'm Your Girl", as the one that started their love affair with K-pop. For me, it was "Dreams Come True". Back then, my all-time favorite group was the Spice Girls (Oh shut up. I know you all either shouted "Girl power!" or at least mumbled the lyrics to "Wannabe" at some point or another. I still rock out to them on my iPod. NO SHAME.) In any case, they broke up in 1998 after the release of their final single, "Viva Forever". I was distraught – being 11 years old and having no internet or cable, I didn't have a clue on what I could listen to next. And then came Grace, a resident in my complex, who was fresh off the…plane, and had piles upon piles of K-pop CDs stacked proudly in her room. "Listen to this, they're really good", she encouraged as she shoved her copy of S.E.S. "Sea & Eugene & Shoo" into my hand. …Two days later, I dragged my mom into a Morning Glory store so I could grab my first ever K-pop album. When I think about it, the reason why I enjoyed "Dreams Come True" was because there was an ethereal quality in the melody, similar to "Viva Forever". Additionally, the positive lyrics (in particular, the words "Dreams Come True") represented the sweet pop music which defined late-90s music for me.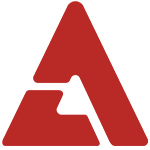 The group sought separate careers in 2002. So where are they now? Leader Bada signed with JIIN Entertainment. While her first solo work had a strong reception, her subsequent work suffered low sales. Nevertheless, she's still highly respected in the music industry as a great vocalist. She's also starred in numerous musicals, and having taken a liking to them, continues to build upon her craft. Interestingly enough, she's decided to shed her 'Bada' stage name and utilize her real name, Choi Sung Hee. Eugene also left SM in order to sign with another agency, PFull Entertainment. After releasing two solo albums, she's decided to redirect her career towards acting. Recently, she's starred in the popular drama, 'Baker King, Kim Tak Goo'. If Bada was the leading vocalist, and Eugene was the 'face' for the group, what was Shoo? To be honest, her presence was more supplementary than anything. General fans of the group acknowledged that she was funky, could rap to their harmonies, and was fluent in Japanese. Aside from that, Shoo wasn't known for any particular talents. That is, until she started acting in musicals and performed well enough to land a few acting roles in dramas. She also came back in January 2010 with her first mini-solo album, "Devote One's Love".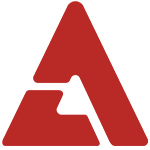 Though S.E.S. asserts that they never disbanded, they haven't disclosed any plans to reunite. Still, they've retained a fiercely loyal fanbase that will never waver in their devotion to the group. Recently, idol group 4minute came under fire for using S.E.S. official fanclub color. After suffering harsh criticisms from outraged S.E.S fans, 4minute's agency retracted their decision, and announced that they are currently considering an alternative color. --- Check out the best of S.E.S. below! "Dreams Come True" "I'm Your Girl" "Oh My Love" "I Love You (?? ???)" "Love" "Show Me Your Love (?? ???)" "Twilight Zone" "U" "Just a Feeling"