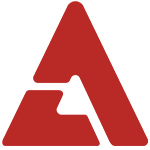 Sung Si Kyung
, who was recently discharged from active military service, revealed that female idols are an important existence to soldiers. Guest-starring on the October 18th episode of '
Yoo Jae Suk and Kim Won Hee's Come To Play
', Sung Si Kyung divulged about his experiences in the army, confessing that "
Yes, for a soldier, female idols are an essential means.
" Sung continued by referring to
SNSD
member
Yuri
, timidly expressing that "
Whenever I went through some tough situations or encountered bad days during my time in the army, I would take out Yuri's picture and say 'Yuri, I'll cheer up and pull myself together', thereby reassuring myself.
" When asked who his favourite were, Sung avoided a direct answer, "
I liked Yuri as well, but when I watched those friends
(girl groups)
I didn't deliberate that I have to meet them after I got discharged.
" Regarding 2NE1, who debuted while he was in the military, Sung stated, "
I met 2NE1 while recording a show. They were like strangers to me. They greeted me so I just told them to work hard.
" Meanwhile, Sung Si Kyung successfully concluded his two-day return concert, held on the 16th and 17th at the War Memorial of Korea. Source: Star News