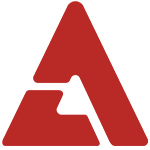 Earlier today, Oricon released their predictions on which artists will be invited to the much coveted annual music show K?haku Uta Gassen. Oricon predicted that both SNSD / Girls' Generation and KARA would be invited to the red team. For those that don't know what Kohaku is and why it's such a big deal, here's an excerpt from wikipedia which explains it pretty well:
K?haku Uta Gassen more commonly known as simply Kohaku, is an annual music show on New Year's Eve produced by Japanese public broadcaster NHK and broadcast on both television and radio, nationally and internationally by NHK's networks and some overseas broadcasters... Literally "Red and White Song Battle," the program divides the most popular music artists of the year into competing teams of red and white. The "red" team or akagumi is composed of all female artists (or groups with female vocals), while the "white" team or shirogumi is all male (or groups with male vocals). The honor of performing on Kohaku is strictly by invitation, so only the most successful J-POP artists and enka singers can perform. Even today, a performance on Kohaku is said to be a big highlight in a singer's career because of the show's large reach.
In the past, both
BoA
and
TVXQ
received invites to the show. Both BoA and TVXQ were Oricon chart toppers and waited years before receiving the invite. So to some it's a bit surprising that Oricon is predicting that two groups that just debuted in Japan would be receiving invites. However, despite debuting recently both girl groups are enjoying a lot of success in Japan. KARA's
"KARA BEST 2007-2010?
album achieved #2 on the Oricon Weekly Album Charts by moving 51,000 units. SNSD was RIAJ Certified Gold with their
Genie
single, meaning they moved over 100,000 units. Here's a full run down of the predictions provided by Oricon: RED TEAM aiko Angela Aki Ikimonogakari Uemura Kana AKB48 (including sub-units) GIRL NEXT DOOR Kara Koda Kumi SNSD Superfly Nishino Kana Perfume Hamasaki Ayumi Hitoto You Mizuki Nana WHITE TEAM Arashi EXILE Kobukuro Kondo Masahiko Saito Kazuyoshi SMAP TOKIO Tokunaga Hideaki AAA Hata Motohiro FUNKY MONKEY BABYS Fukuyama Masaharu flumpool Porno Graffiti Yuzu Tip: jpopjidai Source: Oricon