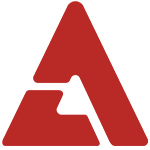 Jay Park
will be starring in his own reality show on
MBC
! Although the concept seems to still be up in the air, MBC's
Every1
PD has announced on "
Hello TV
" magazine that Jay Park will be showing various different sides of him in the new show previously set to air this month. The magazine excerpt states, "
The Jaebeom we all know is returning in October with a bit of a simple reality program and with a bit of a difference from his former image. He may not even be able to answer some of the questions that people are curious of. Maybe he will look awkward and shy since he's alone now. However, he will express his story with his entire body by showing off his earnest dance moves. With the constant change in temperature fluctuating from hot to cold, an awkward shell might enclose him. But we only believe it's because of the appropriate climate changes that has allowed him to ripen. Having passed two seasons now, he is concentrating on his own dream. We might be able to find out a little more about this 24-year-old young man
." Unfortunately, the show is being delayed upon his request, as revealed on the PD's
Twitter
, "
Not canceled, but delayed. And it's his decision
." The PD also revealed, "
The broadcast seems like it will be delayed for a while. I'm sorry, but once the date is confirmed, I will be revealing a little bit of what has been recorded. Please show us your patience and support Jaebeom on his upcoming album preparations
." Source: Hello TV, @yuna_live Photo: MyStarNews