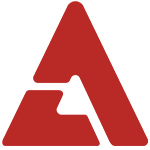 It's that time of the year again, where family and friends all around Korea and the world reunite to spend quality time together for the upcoming Chuseok weekend, starting on the 22nd. However in the TV world, it's a reunion of the most popular idol groups for countless 'Chuseok Special' episodes, which are set to broadcast throughout the entre Chuseok weekend to complement the fun familial atmosphere. Which idol groups will be most frequently seen on these 'Chuseok Special' episodes? Starting off the Chuseok-idol group weekend marathon is SBS's 'Star Real Video Case Idols', where celebrity guests are split into teams A and B and battle each other in quizzes based on various videos. Super Junior's Lee Teuk & Sungmin, f(x)'s Luna, T-Ara's Eunjung & Soyeon, ZE:A's Kwanghee & Dongjoon, and SHINee's Key will be the contestants for the show.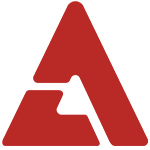 On the 22nd is
MBC's 'Idol Star Trot Face Off'
, where viewers will be able to listen to their favorite idols singing along to famous trot songs from back in the 60s. This special episode will be comprised of
4minute, miss A, BEAST, U-Kiss, Supernova, 8eight's Lee Hyun, SHINee's Onew
, and
f(x)'s Luna.
On the same day, 
SBS's 'Fantasy Star Couple Challenge Cup'
will air, where idol members pair up as couples to compete in various challenges.
2AM's Jokwon
will be showing a new image as he couples with, not the 'wife' 
B.E.G's Ga In
, but
T-Ara
's maknae,
Jiyeon
. In addition,
2PM's Junho
and
Nichkhun
pair up with
Miss Korea, Kim Juri
, while
BEAST's Kikwang
and
2AM's Changmin & Jinwoon
reveal their hidden muscles
. SHINee's Jong Hyun & Minho, SECRET, After School's Kahi, and f(x)
are also participating in the show. On the 23rd,
MBC's 'Pot of Honey'
will air a special Chuseok episode for their popular corner
, 'Emperor of Alkkagi
(Korean game)', where Super Junior, SHINee, T-Ara, and
Supreme Team
will be battling it out.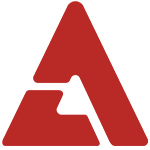 KBS and MBC also prepared an Idol Dance Off competition for the 23rd. Firstly, KBS will kick-start it with
'Big Star Show Dance Grand Prix'
, for which the
"My Ear's Candy"
duo of
2PM's Taecyeon
and
Baek Ji Young
will be MCing the show, and will also reveal a version 2 of their hit track "My Ear's Candy".
Super Junior's
Shindong
,
2PM's Chansung, MBLAQ's Lee Joon, SHINee's Taemin, 4minute's HyunA, After School's Kahi, F.T Island's Lee Hong Ki,
and
SECRET
will also be taking the stage to show never-seen-before dance performances. On the other hand,
MBC's 'Star Dance Idols
' will consist of idol groups performing various dance parodies. 'Variety Idols' 
2AM
, will be battling it out with gag woman
Kim Shin Young
, while miss A and SECRET are set to put on a musical performance.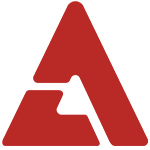 Despite the never-ending idol group guest lists for the above variety show specials, it is the 25th and 26th that await the mother of all idol group Chuseok Specials - '
MBC's 'Idol Star Athletics Championships Chuseok Special'
, for which a grand total of 120 idol group members came together to participate in a fun-filled athletics field day
(Sneak peak part 1 & 2)
. So, which show(s) are you most looking forward to the most? Stay tuned to
allkpop
for a weekend full of K-pop madness!