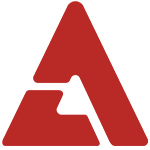 No words could describe the
International Secret Agents (ISA) 2010
concerts better than rapper
Dumbfoundead's
tweet following the LA show on Sunday, September 5. In the best selection of 106 characters, he posted:
@Dumbfoundead: yo shoutout to everyone who was involved with ISA! all of youtube was in the house haha! had a great time! 12:32 PM Sep 6th via web
Indeed, on back-to-back weekends, coast-to-coast, ISA became the YouTube mecca. And its biggest names came together to create, host, perform in and attend the most highly anticipated ISA to date (talk about a well-oiled machine of artists!). Moreover, the night could not be more complete without the loyal subscribers/fans who quickly sold out both New York and Los Angeles concerts. At NYC's Webster Hall, East Coast fans were treated to a night filled with amazing performances by JCPenny's Back-to-School Winner Lan, Quest Crew, Jennifer Chung, David Choi, David Garibaldi, Wong Fu Productions and Far*East Movement. The all-start lineup was complemented by the charming personalities of YouTube Kings Kevin Wu aka KevJumba and Ryan Higa aka NigaHiga and songstress/dancer Lydia Paek. Although each performance was absolutely memorable in of its own, for anyone who was at Webster Hall that night, there is one particular moment that will forever be attached to ISA NY 2010. Following Wong Fu's set, a single spotlight centered on Ted Fu, who then invited his long-time girlfriend on stage. On bended knee and mic shakily in hand, Ted Fu pulled out a small box and plopped the big question! The marriage proposal completely caught the entire house off guard but it was a truly incredible moment to witness. Congratulations, to the happy couple! As for ISA Los Angeles, I'm not sure if any words can accurately do the evening any justice. In addition to the exciting last-minute lineup additions and surprise guest appearances,
Jay Park's
highly-anticipated performance delivered with 110% satisfaction. allkpop was able to hang out backstage with many of your favorite artists and personalities. Tune into the videos below to see whom we chatted with. Videography by: Matt Marasigan In just a short three years, ISA founders Wong Fu Productions and Far*East Movement have transformed this show from a community-based project to an internationally viral platform of creative inspiration. What truly defines ISA is the fascinating relationship between the audience and artists. Avid followers get to know these artists through their YouTube videos, tweets, blogs and Facebook updates. With content so raw and honest put into motion through social media, fans are able to instantly connect with their favorite artists. For these ISA attendees, it was as if they were cheering on their friends at a sports game or recital – the energy level was intimate yet vivaciously synergetic. Additionally, ISA has turned the wheels for the Asian American movement and the greater home grown community of artists through its non-profit component. ISA and its artists teamed up with 4CThePower, a program designed to provide youth training by professional artists of all disciplines, including spoken word, comedy, hip-hop dance, and filmmaking. These workshops are not only an opportunity for artists to share their knowledge but to help cultivate the realization of one's own amazing potential through the 4C's, "Creativity, Culture, Confidence and Community." ISA, with the help of 4CThePower, has evolved into an experience, rather than just a concert, as fans now have the chance to see their favorite artists and learn from them one-on-one. For ISA LA 2010, it was an extra special workshop for k-pop fans who participated in a hip-hop dance workshop led by
Jay Park
himself. But this look back on ISA 2010 would not be justified without giving tribute to our long-time friends, Kev Nish, Prohgress, J-Splif and DJ Virman of the
Far*East Movement
. With their hit song, "
Like a G6
" quickly climbing up music charts, currently dominating at #16 on Billboard's Top 100 and #3 on iTunes (let me repeat, NUMBER THREE), it is impossible not to have heard of them. When they're not dedicating countless hours to giving back to their community through these ISA concerts, FM is blowing away audiences somewhere in the world. Only months before, they were touring with living legends Lady Gaga in Japan and N*E*R*D in the UK. More recently, they were seen on national television, giving their thoughts on who would be taking home the MTV Video Of The Year award. Currently, they are on a North American tour with Mike Posner and 2AM Club until mid-October. Besure to catch one of FM's live performances in a city near you! And if you can't make it, we highly recommend that you download their must-have single on iTunes and or turn on your radio for a guaranteed airwave takeover. We had the honor of attending FM's listening party in NYC at the end of August. All we can say is that their upcoming album, "
Free Wired
," is going to be on every music lover's watch list until its drop date on October 12. With the flawless blend of hip-hop, electro, pop and dance and star-studded guest features by Keri Hilson, Snoop Dogg, One Republic's Ryan Tedder and Pitbull, there is something on this album for everyone. These are some of the hardest working artists we know, who've put years into perfecting their craft. We can't be more proud to call them our family and we hope that our readers will support them as much as we do! Let's make history happen and see Far*East Movement at the number one spot. Three fingers up! Special thanks to Diana Tran and the entire ISA staff and Diann Kitamura and the 4CThePower staff! [gallery link="file" order="ASC" columns="4"] Photography by: Alex Gao and Kevin Chang