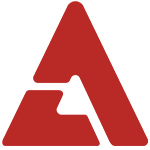 Lady Jane, of the talented underground group Tiramisu, will become an MC of KBS JOY's celebrity news program, 'Celebrity Magazine Entertainus' (????? ??????). Also known as the 'HongDae Goddess' and the girlfriend of Supreme Team's charismatic rapper, Simon D, Lady Jane will rise as the show's MC starting September 3rd.  She will be replacing the spot of former MC, SECRET's Sunhwa, who had to leave in order to concentrate more on album promotions. A representative from KBS JOY, revealed:
"Lady Jane will be joining MC Jung Chan Woo for a perfect collaboration, and the show will take on a new style"
Lady Jane believes that becoming the show's MC is the perfect opportunity for her to unleash her various charms, and wishes that people won't just see her as Simon D's girlfriend.