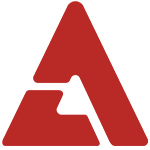 Big Bang's G-Dragon, who looks as if he went on a vacation, was recently spotted near a patbingsoo (Korean shaved ice dessert) store!
Through an online portal thread titled 'A photo taken by an employee who works at a patbingsoo store', photos of G-Dragon in vacation mode were revealed. These various photos show him sporting an orange hairdo, and netizens' eyes have been lingering on his slim yet toned body.
Netizens have commented:
"It looks like G-Dragon was hanging out with his fellow backdancers on the outskirts of Seoul."

"His body looks nicer than I expected."
Props to the patbingsoo store's employee for taking these 'stalker-ish' photos - but it's all good since the photos were a great treat for the fans.