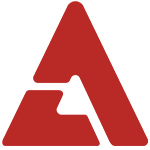 With hot pants, butt dances, and provocative lyrics dominating the Korean music industry, girl groups have been focusing on a 'sexy code' amidst the heated battle to the top. 4minute's Hyuna recently performed a stimulating dance at 2010 Mnet 20's Choice wearing rather revealing black hot pants while dancing on a chair. Every time her long legs swayed in movement, the crowd went wild over her sexy image. Broadcast cuts of the performance soon swept across internet portals, and included comments such as, "The first thing I saw was her legs" and "Enchanting eyes that seduce men". Hyuna is actually just 18 years old though, and a senior in high school.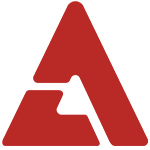 GP Basic, boasting an average group age of 15, came out on MBC's Show! Music Core on the 21st ,and sang lyrics such as, "I steal your two eyes and heart. You're already mine. Just look at me." As they appear on screen thirsting for love, viewers must be once again reminded that these girls are merely four junior high school students and an elementary school student.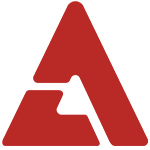 With girl groups taking the spotlight, sexually suggestive controversies have also been on the rise. Girl groups in the teens wear mini-skirts and hot pants like they've become staples of their generation, and wearing revealing see-through garments that give peaks of their underwear have become much too common. What's unfortunate is that TV programs are actually encouraging such behavior. Although public broadcast companies have shown movements in attempting to restrict the amount of exposure, they still give camera closeups to particular parts of the body, and they remain focused on the physical aspect of groups on shows. Is the excessive market competition the issue? Out of the four girl groups that appeared on Show! Music Core on the 28th, three of the teams showed off what is now deemed as a sexy concept. Nearly all of them wore hot pants and performed sexy dances in a race to the crown. Unlike groups such as Wonder Girls and 2NE1, who generally focus on their own unique color and style, most groups these days tend to focus on how to appear the sexiest. Music, naturally, has taken the back seat.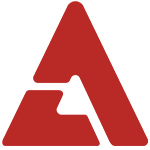 Some experts believe that it's the intense competition between girl groups that has caused such a situation to arise. There's no longer any drastic differences in looks, outfits, and concepts between girl groups.  Therefore, in order to survive, it's crucial for them to attract as much attention as possible. Show! Music Core's Kim Yugon PD stated, "Girl groups have been earning more attention than boy groups lately ,and so the competition is fiercer than ever. They're all trying to find one more reason to get in the spotlight. A 'sexy code' is a weapon for them to rise to stardom." A change in the way viewers actually watch the shows has also changed.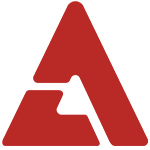 Music Bank's Seo Sumin PD stated, "Girl groups wearing sexy outfits and dancing in such ways do not actually give a direct influence on our viewer ratings." Instead, a recent phenomenon are the blogs run by teens. These blogs are the ones capturing broadcast images and spreading it on the internet. If they attract enough attention, articles begin pouring out from the press and suddenly attention is earned and the team's worth goes up. Agencies have been using the 'sexy code' as an actual system too. A girl group representative revealed, "Putting out eye-catching sexy concepts helps earn a lot of attention on the internet." Brown Eyed Girls were always loved as the singers that sang well, but they only earned their explosive popularity once they switched to a sexier concept with Abracadabra. Rookie girl group Secret has also been on the rise with Madonna.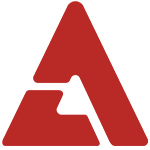 Variety programs like Bouquet and Sebakwi also consistently request girl groups to show off sexy dances, although such behavior has recently earned backlash from netizens for the middle aged panelist men staring in awe at such performances. By strengthening the 'sexy code,' requests for physical exposure has also been strengthened. In a recent survey by the Ministry of Gender Equality & Family, results have shown that 10.2% of the celebrities and trainees questioned were under the age of 19 when exposing a body part such as legs, breasts, and bottom. 33.3% were also forced to expose a body part. A representative of a music program revealed, "We've never seen a girl group member refuse to wear an outfit because of pressure or because she didn't want to expose too much." There are no guidelines for such cases, although broadcast companies try to be careful when handling such matters. SBS recently set up some rules for the production of variety programs, and stated that overly sexually suggestive performances, excessive exposures, and the casting of celebrities that drops the overall class of the show will be restricted.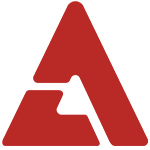 A representative of SBS' promotion team stated, "We've decided that showing sexually suggestive scenes and material in programs brings about too many problems." Although MBC and KBS do not have any distinct guidelines, they have revealed that they make an effort to check outfits before going on air. Show! Music Core's PD, Kim Yugon, stated, "The directors, PDs, and associates try to check outfits and dances during rehearsal. We also make requests for any changes if necessary." KBS Music Bank's PD, Seo Sumin, stated, "With girl groups getting heat for sexually suggestive material lately, most of the groups make a separate set of outfits for public broadcasts. They also listen to our requests when we ask that they make changes to an overexposing outfit." It was also mentioned that they try to pay attention to the types of camera angles used. Still, there's the issue of freedom of expression versus an invasion of it. Many have voiced the opinion that a new generation calls for a new set of standards.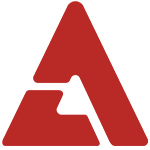 A representative for a public broadcast company stated, "Before, stars actually paid attention when we deemed that belly button exposure was not tolerated. But after a while, it just kind of disappeared naturally. There's a lot of circumstances where restrictions are made depending on the situation." Source: Nate