Frequent followers of Jo Kwon and Ga-In's We Got Married episodes since last year will definitely know someone who goes by the name of Oh Bang Shil. The identity of Oh Bang Shil has been shrouded in mystery ever since Jo Kwon bought it up during the sauna episode. Since then, the name has cropped up several times, with Ga-In showing her jealousy at Jo Kwon's supposedly first love. Jo Kwon dropped several hints about Oh Bang Shil which got netizens really interested as they begun their mission to try and uncover the identity of this mysterious girl. And the netizens managed to narrowed down their search to After School's Raina, who seemed to fit all the hints (apart from Egypt). Check out VJ Isak's report. http://www.youtube.com/watch?v=TLm43A9Eg-Q Neither Jo Kwon nor Raina have addressed this issue since. During Kim Heechul's Young Street radio show (around 1:08) recently, Heechul shouted "Oh Bang Shil" in Raina's direction to which she played dumb and said, "Who's that?". http://www.youtube.com/watch?v=jBOS_DMM2gI In an interview with Sports Hankook on the 7th, Raina addressed the issue,
"I'm not sure whether or not if I'm Oh Bang Shil. I guess only Jo Kwon knows for certain. Haha. It's good to see the two (Jo Kwon & Ga-In) being so lovey dovey. It's to the point where some people would hate me if I got in the way but I don't pay much attention to it. I guess it's something that's bound to happen since the program is so popular."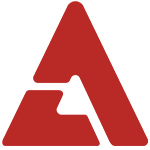 If everything goes well, we should be able to watch After School's comeback performances on
Music Core
and
Inkigayo
this weekend. Many thanks to
x3olives
for the tip.