SeeYa members, Lee Boram and Kim Yeon Ji have finally opened up and pointed fingers at Nam Gyuri, claiming that she was lying. Nam Gyuri had expressed in a recent interview that she had been treated unfairly, financial-wise as she had expected to earn far more than what she got in her 3 years as a singer. Lee Boram and Kim Yeon Ji held a press conference on the 26th before their Women's Generation/Eternal Love MV filming with Davichi and Ji Yeon of T-ara. Lee Boram expressed in tears, "Many of her (Gyuri) words were distorted. As for the claim that she was not paid fairly, that is not true. It's not possible if you just think about it. We are not sure why she is so upset. The company has always accomodated her and accorded her special privileges. During the production of the 3rd album, we changed our coordis (concept) so many times because of Nam Gyuri. To accomodate her filming schedule, we always fitted our schedule to hers. Although she (Gyuri) got special treatment, we tolerated her because we wanted to keep SeeYa as a group together. Even before the 3rd album production, she said that she will not be participating if she didn't had much singing parts and that she hated doing promotions as a singer. We could have left with Gyuri together and not sign the contract if the company had treated us badly. But that is not the case. She didn't really do her best as the leader of SeeYa." Yeon Ji said, " Everyone in the company have been working their socks off for us. As the unnie (Gyuri), she bought a lot of hurt to us because of her actions. The rumors of Gyuri already wanting to leave SeeYa when she was doing a movie was true. From how we see it, it is an act of betrayal. We are sorry to our fans for this and hope that they will continue to support us through this difficult period." It appears that the case of Nam Gyuri deserting SeeYa and Mnet Media/Core Core Contents Media recently wasn't her first time. Back in 2006, before Nam Gyuri had signed on with GM Planning, she had signed on before with another agency but she claimed that her contract with them had lapsed. 3 months after signing on with GM Planning (later absorbed by Mnet Media), Gyuri's former agency said that she still had a contract with them and demanded compensation for breach of contract. After listening to advice from the courts, Mnet Media decided to solve the issue by paying up.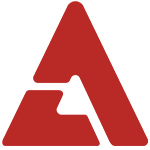 Alas, 3 years down the road, history seems to be repeating itself. It had been agreed when they signed their Mnet contract in 2006 that SeeYa would transfer over to Core Contents Media from Mnet Media from February 2009. Lee Boram and Kim Yeon Ji did the required move and started preparation for their album. But Gyuri did not, citing the unfair terms listed out in the contract, and proceeded to go solo instead. Core Contents Media expressed, "Something like this happened in the past but we solved that for her. And now she has done it again, even leaving the company on her own accord. This is not simply a case of pursuing legal action but a question pertaining to her trustworthiness. By not fulfiling her contract, she is not being responsible morally."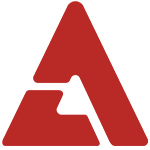 They added, "Nam Gyuri was the one who always got special privileges. She always goes on programs and take part in movies by herself, creating a wedge between her and the other 2 SeeYa members. Take last year for example, we had over 30 invitations from schools to perform for them. But Gyuri's constant involvement in movies meant that it was impossible for us to accept the invitations. Although she is considered to be a newbie in acting, she does get 100% of the acting fee and a cut from the box-office profits. She got special treatment from us and yet she bites back and said we treated her poorly. It reflects badly on us and and is really inappropriate. Recent events have led to the public's distrust in management agencies. But we believe that Nam Gyuri might be manipulated by someone behind the scenes, judging from her actions."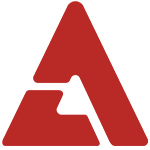 In response to Gyuri's claims that she was not paid fairly, Core Contents Media expressed that she had gotten 5 times the amount of what she had said. They are willing to publish all the figures that Gyuri has earned over the 3 years to expose her lies, should it be required.They concluded, "After working with Gyuri for the past 3 years, we are disappointed at this outcome. Time will unravel the lies that Gyuri has said." credit: seeya4everlove and mia As of right now, Gyuri has broken off all contact with Boram and Yeon Ji. Ji Yeon of T-ara will be a stop-gap replacement for SeeYa and will debut with her own group, T-ara.