Special Features
Fashion
Taetiseo's interview and photo shoot with 'Elle Girl'!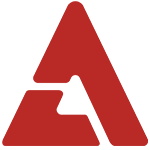 'Elle Girl' magazine has published a batch of eyecandy from Girls' Generation sub-unit Taetiseo's photo shoot! In the pictures, the Taetiseo members are overflowing with energy and charm. The cover is especially a feast for the eyes, as it features the three girls smiling happily while leaning against each other, thus flaunting their well-known and intimate friendship.

In addition to a photo shoot, the Taetiseo members sat down for an interview in which they were asked for their opinions concerning their sub-unit promotions.

Girls' Generation "kid leader" Taeyeon first confessed, "While promoting for our unit, the burden to do well had increased immensely." After further inquiry for her thoughts, Taeyeon clarified, "Although it feels more burdensome representing Taetiseo compared to representing Girls' Generation, I enjoyed fulfilling this opportunity to the utmost, [as I was able to] sing, which gives me joy."

Fellow Taetiseo member, Tiffany, shared her thoughts concerning her style during Taetiseo's promotions, as she said, "Since a red hairstyle suited Nicole Kidman in 'Moulin Rouge', I decided to try it out first-hand and see if it suits me."

As for Seohyun, when asked about her most cherished memory as a teen, the maknae remarked, "My trainee days, [since that was] the time that I spent with my unnis sweating day after day and striving towards our dreams."

Check out some of the pictures from the Elle photo shoot below, as the Taetiseo members showcase a girly yet casual fashion!

[gallery]

Source: OSEN via Nate
Tags
Get the best of AKP in your inbox
DON'T MISS
Comments
There are 0 comments
Login With...