Movies
KARA's Nicole to make a cameo in "My Way"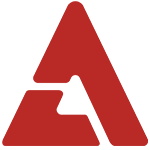 KARA's Nicole will make a cameo in Jang Dong Gun & Odagiri Joe's film "My Way". "My Way" revolves around the story of a Korean man and Japanese man and their 12,000 km (7,500 mile) journey from Japan all the way to the shores of Normandy during World War 2. Director Kang Je Gyu, who has close relations with Nicole, asked her to make a cameo in the film. Nicole's role is that of a athletics federation press information clerk. Nicole makes her appearance in the scene in which Chosun's marathon hero Son Ki Jung enters on Jun Shik's (Jang Dong Gun) rickshaw. Apart from Nicole's cute appearance that she has shown through the stage, Nicole shows a completely different side to her as she looks more mature dressed in a business suit. Nicole said, "I was so nervous that I wondered whether or not I could do it. But the atmosphere of the film site was very happy so I was comfortable. In particular, Kim In Kwon sunbaenim taught me what to do in detail up to every hand gesture. I was so thankful." Meanwhile, KARA has been gaining momentous popularity in Japan with their album 'Super Girl' breaking records. "My Way" will make its way to theaters across Korea on December 22nd and will open in Japan in January of 2012. As a key member in the Hallyu phenomenon, Nicole's cameo will add on to what the movie has to offer. Source: Sports World via Nate
Get the best of AKP in your inbox
DON'T MISS
Comments
There are 0 comments
Login With...