Movies
Concerts / Events
Dana and Geonil attend 'Amore Mio' press conference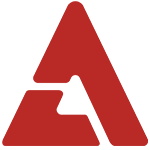 On December 28th, the cast of KBS's 'Amore Mio' gathered at the KBS Drama Center for their press conference. Supernova's Park Geonil, who plays the role of 'Lee Jin Guk', Dana's lover, began by describing his character, stating, "Jin Guk is a man in his late 20's who has a hard time finding a job. His character connected with me because I could see a lot of myself and my friends in his problems. Thankfully, my income has improved a lot since those times." He continued, "Last year, I went to the borough office to file my taxes to find that I had not even made $1,000 USD in a year. Over the starting three years of my career, I had barely made $5,000 USD. My dad had even told me to just quit, because even working part time at a normal job would make me at least $10,000 USD a year." CSJH's Dana is also making her comeback into acting after nine long years. When asked what took her so long, she explained, "Since I'm a singer, I thought that I should focus on my vocal talent. I honestly wasn't confident in my acting. During 'Nonstop 3', I had fun thinking that I was visiting the set to play, but after that, I began to feel pressured by some of the roles I was being offered." She continued, "I've been in a lot of musicals since last year because it allowed me to sing and act at the same time. Now that I'm 26, I feel that it's time for a fresh change." Dana plays the role of 'Kang Mira', a confident, spunky young woman that is the sunshine in her father's life. 'Amore Mio' is centered around a father sending off his daughter to marriage and the mystery surrounding a 26 year old murder. The drama will begin airing on January 1st at 11:30 p.m. KST.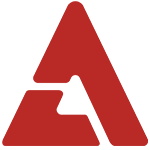 Source + Photos: Sports World via Naver
Get the best of AKP in your inbox
DON'T MISS
Comments
There are 0 comments
Login With...