Movies
SNSD Sooyoung's sister reveals, "She could have died in the accident"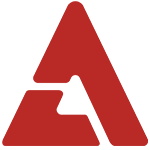 SNSD's Sooyoung was recently involved in a car accident, from which she sustained a sacrovertebral fracture that forced her to halt all her activities. On August 31st, SBS's 'One Night of TV Entertainment' aired their report about Sooyoung's car accident, which included an interview with her sister, musical actress Choi Soojin. To recap, Sooyoung was traveling through the Gyeonbu expressway on August 28th when her car was struck by another vehicle after the other drive tried to cut into Sooyoung's lane. Sooyoung was en route to participate in volunteer activities for the visually impaired. Sooyoung's sister revealed the seriousness of the accident as she stated, "She bled a lot. At the time of the accident, I was so shocked that I thought she was going to die". She continued, "Sooyoung has a cracked tailbone. There's no exact treatment or cast for it, so she needs to rest. She probably won't be able to participate in a few schedules. If the stage doesn't require extreme movements, Sooyoung is committed [to participating] and is wondering if she can still be involved without moving a lot". Let's hope for Sooyoung's quick recovery! Source: Newsen via Nate
Get the best of AKP in your inbox
DON'T MISS
Comments
There are 1 comments
Login With...