Movies
Concerts / Events
MBC wants a new star, new talent search show: "Star Audition: The Great Birth"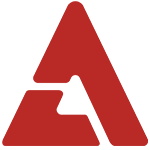 MBC is launching a new broadcast show titled "Star Audition: The Great Birth." This show is reminiscent of FOX's American Idol and Mnet's Superstar K with MBC is currently in search of new talent to partake in their auditions. Here's the full rundown from MBC America:
The Los Angeles auditions are your chance to participate in MBC's 'Star Audition'! 'The Great Birth' is the search for the next big star, produced and sponsored by MBC! A large-scale project! The best stage! A special audition for all lovers of music! You could become the main character of this dream stage. Sign up now for the chance to represent LA in the global auditions! A. Qualifications to Apply: No restrictions on ethnicity, age or gender; moderate Korean speaking skills required B. How to Apply: E-mail: audition@mbc24tv.com or telephone voice recording (213.736.1562) C. Application Deadline: November 1, 2010 (Monday) Application Process: Call in to (213.736.1562) * Record the participant's information (name, phone number,song title(must be korean song) * Record the audition song * Application process complete ※ Things to keep in mind while applying: - The audition song must be no longer than 100 seconds (1 min 40 sec) - State clearly the phone number at which you can be reached When applying: Include your name, phone number and a link to a video of your audition clip ※ Keep in mind: Make clear the phone number at which you can be reached. * Email & Telephone is part of the Application Process. If your application is favorable, then MBC will contact you directly and invite you to the actual LA audition which will be held on 11/6. Contestant will be informed of time and location when contacted. * All winners from the LA audition will be contacted by telephone. * The winners will get to participate in the US auditions held in New York on November 21 (Sun) as LA representatives. The final winners of the US auditions will win the chance to be on 'Star Audition: The Great Birth,' produced by MBC. Winners of the LA auditions will receive additionally a round-trip ticket to New York and paid hotel expenses for one night. MBC's 'Star Audition'! Application: http://mbc-america.com/program_list/Application%20ENG.pdf Visit the following link for more info: http://mbc-america.com/mbc-america/announcement.aspx?linkID=59 -NY Audition Information 1st Round - November 20th (sat) - In New York 2nd Round - November 21st (sun) - In New York NY Audition Application Deadline - November 19th (Fri) To participate in NY Audition, please visit JSACNY.COM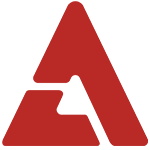 Get the best of AKP in your inbox
DON'T MISS
Comments
There are 0 comments
Login With...