Concerts / Events
Pictorials
2010 'Asia Song Festival' performance videos have arrived!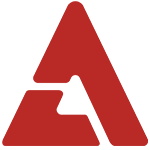 The 7th annual "Asia Song Festival" was held in Seoul's Olympic Stadium last night (Oct.23rd), and the piercing screams of 40,000 fans clearly demonstrated that the event was a smashing success. This year, the festival invited 13 of Korea's most popular artists, as well as international pop icons from Japan, China, Taiwan, Thailand, and Malaysia. Check out some of their performances below! > South Korea: BoA, KARA, B2ST, 4minute, 2AM, Lee Seung Chul (Rainbow, TEEN TOP, Nine Muses, E.via, and Rain also performed last night) BoA: 'Hurricane Venus', 'Copy & Paste' KARA: 'Mister', 'Lupin' B2ST: 'Soom', 'Shock' 4minute: 'Hot Issue + Huh' [Remix], 'I Me Mine' [Remix] 2AM: 'I Did Wrong', 'Can't Let You Go Even If I Die' Lee Seung Chul: 'No One Else' > Japan: AKB48 AKB48: 'Ponytail to Shushu' > China: Jane Zhang Jane Zhang: 'To Be Loved' > Taiwan: Joe Cheng Joe Cheng: 'Sing a Song' > Malaysia: Michael Wong Michael Wong: 'Fairy Tale' > Thailand: Bie the Star Bie the Star: 'Jung-WA-HUA-ZAI' G20 Theme Song 'Let's Go' to end the show. Video: jackhklee Tip: Sophie
Tags
Get the best of AKP in your inbox
DON'T MISS
Comments
There are 0 comments
Login With...