Music Releases
Jung Yong Hwa and Seohyun couple mistakes on Music Bank and more!
You may have noticed, but the newlywed couple of We Got Married, CNBLUE's Jung Yong Hwa and SNSD's Seohyun, both made a little mistake while performing live on KBS 2TV's Music Bank. Was the joint mistake a mere coincidence? Or was a sign that they were meant for each other? During CNBLUE's live performance, Jung Yong Hwa mixed up the lyrics. It's a bit difficult to find the slip up but CNBLUE hardcore fans should be able to find it: During SNSD's performance, Seohyun tripped while moving to her next position, and ended up squeaking in the process as well! Netizens are saying, "Are they making mistakes together because they're 'married'?" and "It would be epic if they comforted each others' mistakes on 'We Got Married'!" For all we know, this may be a continuation of the speculated WGM mission that the two may have; just yesterday, fans were wondering why both idols were flashing their matching rings on camera. On the other hand, Jung Yong Hwa and Seohyun weren't alone in making mistakes! Gavy NJ's Heeyung was unable to continue singing during the climax of the song. A representative of Gavy NJ said, "Before going on stage, Heeyung was not feeling well." From the newlywed's couple mistakes to the talented Gavy NJ's Heeyung's, this edition of Music Bank was full of ups and downs! Speaking of mistakes, I remember when Tiger Woods said 18 holes just wasn't enough... oh wait...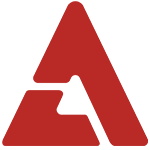 Tags
Get the best of AKP in your inbox
DON'T MISS
Comments
There are 0 comments
Login With...