Within just a day of the video release, After School's 'Bang!' performance on 'MMTG - Civilization Express' surpassed 3 million views, and is well on its way to the 4th million.
This was performed as part of a special concert titled 'K-Pop Songs that Deserve Another Comeback.'
Member Kahi also posted a screenshot of the video hitting 3 million videos and thanked their fans.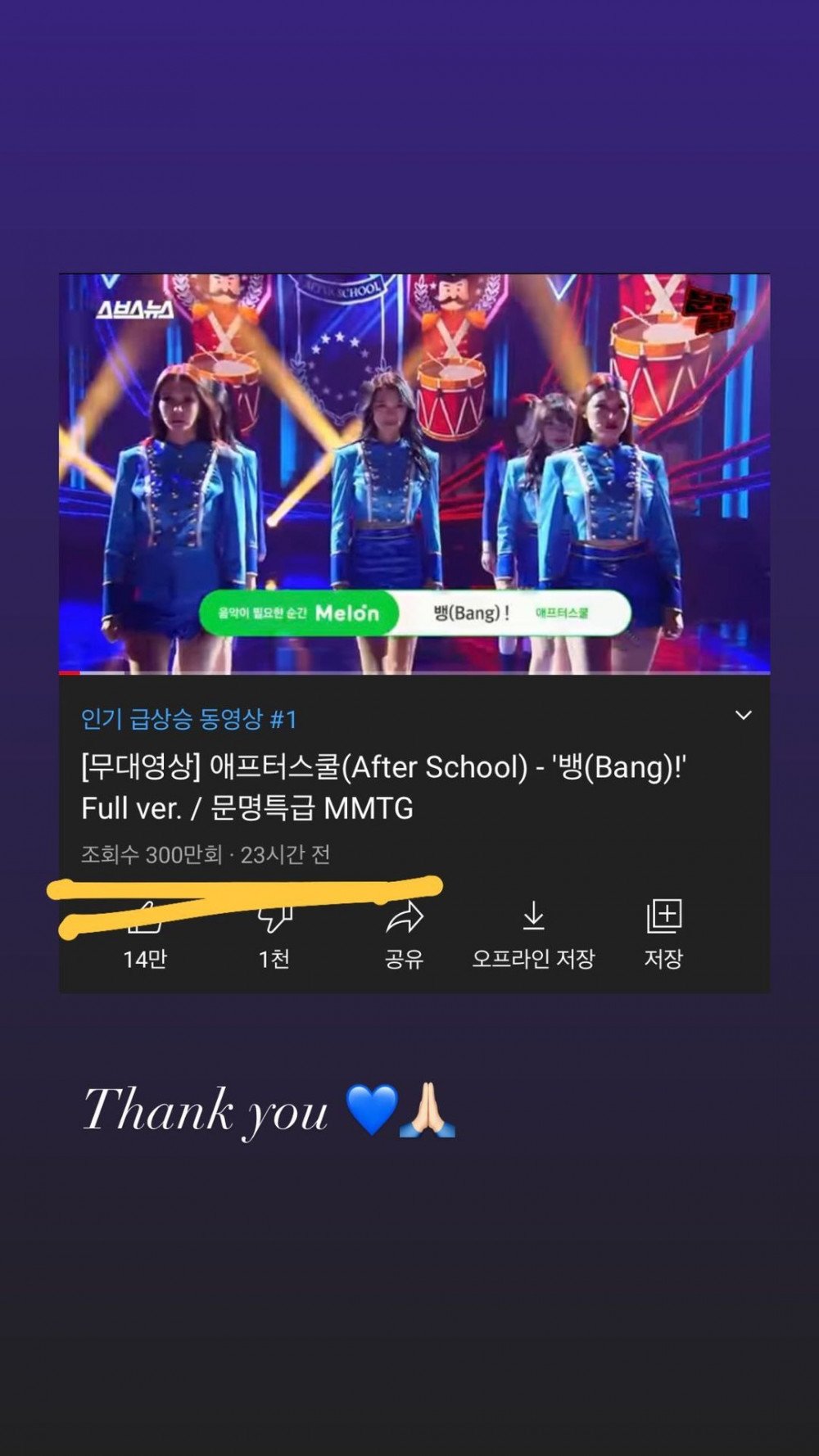 The video is currently trending at 1st place in Korea on YouTube, and 'Diva' that was also performed is also ranking well with over 2 million videos.
Check out their 'Bang!' above and 'Diva' performances below!