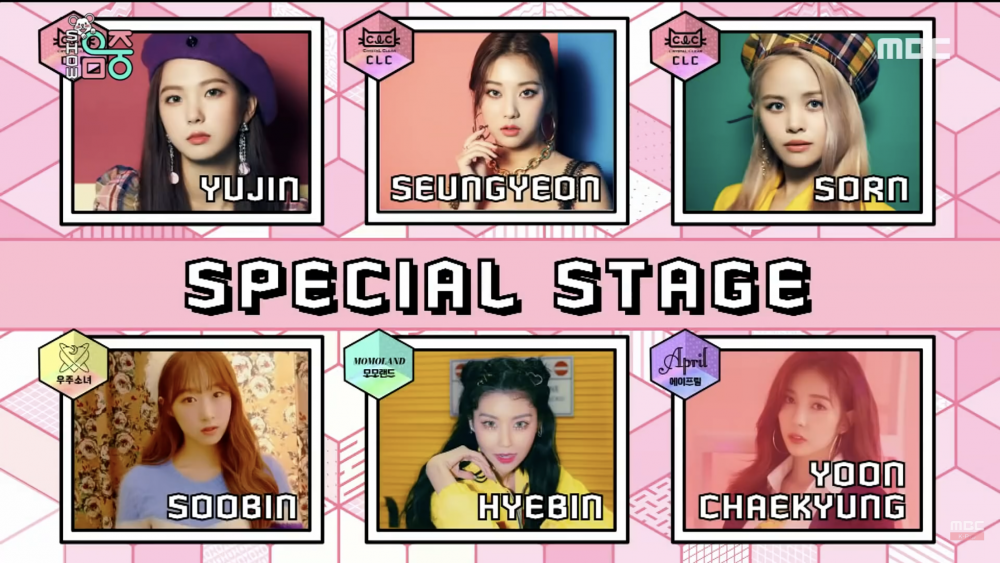 Show Music Core released a special stage with the 96-Liners CLC's Seungyeon, Yujin and Sorn, MOMOLAND's Hyebin, WJSN's Soobin and APRIL's Chaekyung!

They are performing SNSD's hit 'Gee' since it rhymes with the Korean word for Mouse (쥐) and 1996 was the year of the Mouse!


All 6 girls are charming their fans with their cute and charismatic stage presence!

Check out the full video!