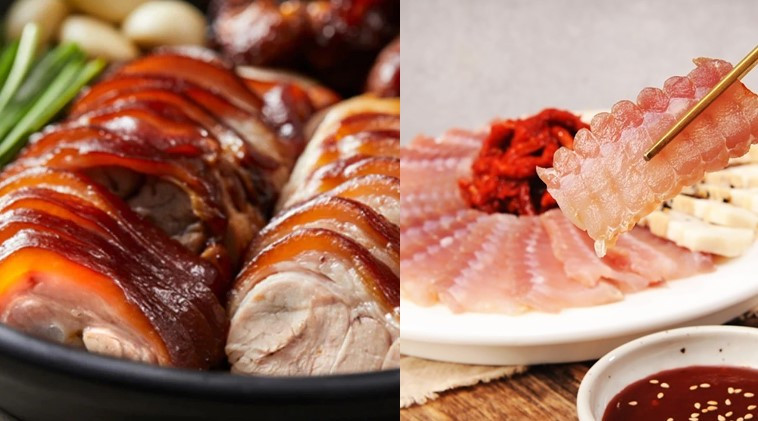 With South Korean food becoming increasingly popular, many people are now familiar with some of the most popular dishes, such as Tteokbokki, Sundubu-jjigae, Korean BBQ, Kimchi jjigae, Kimbap, Bulgogi, Bibimbap, and more. But if you're looking for something a bit more unique, here are five dishes you should definitely try! These dishes are sure to tantalize your taste buds and give you a truly unique experience.

1. San Nakji (산낙지): Upon looking at the dish, it tends to scare people off, with the tentacles of the octopus squirming around, but those who have tried live octopus actually love it, so it's worth a try! Especially dipping it into the spicy gochujang sauce! This normally pairs well with seafood stew/soup and some soju to cleanse the palette.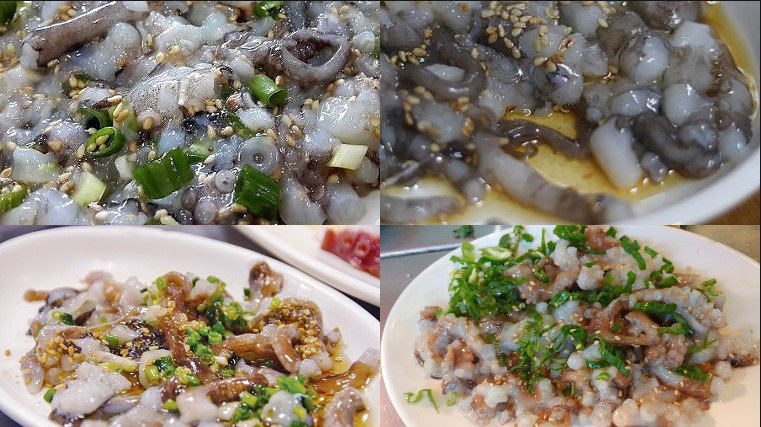 2. Beondegii (번데기): Marinated silkworm larvae are a popular snack food in Korea that's either boiled or steamed and served in a cup or a bowl; this specific dish can be found at many restaurants and street vendors in Seoul and all over South Korea! The flavor and textures are very unique and it is definitely worth a try.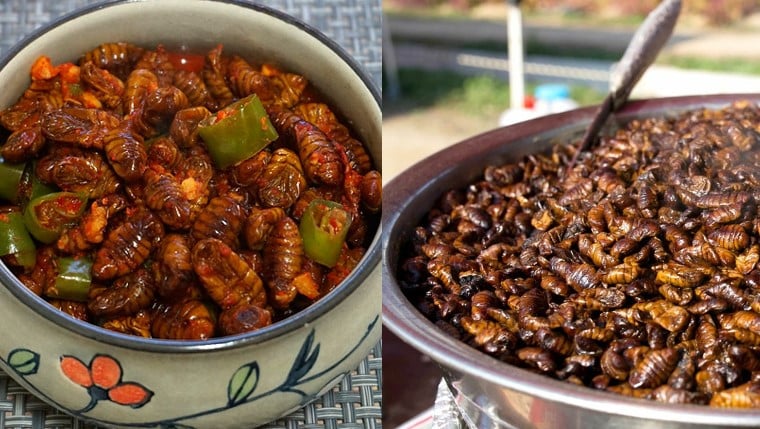 3. Jokbal (족발): Pig's trotters/feet, this dish is boiled for long periods of time with various ingredients including leeks, soy sauce, ginger, sugar, and rice wine, giving it a golden brown color and a bit of a sweet taste. Take a slice of pig's feet, wrap it in lettuce and your choice of sauces like ssamjang (combination of fermented bean paste and pepper) or chili paste and vegetables like garlic, pickled radish, and kimchi and you have yourself one of the most delicious dishes! This Korean dish pairs well with beer and banchan (Korean side dishes). Most people are more familiar with Samgyeopsal (Pork Belly) eaten at Korean BBQ restaurants, but Jokbal is a lot healthier because it has a ton of collagen. This Korean dish pairs well with beer and banchan (Korean side dishes).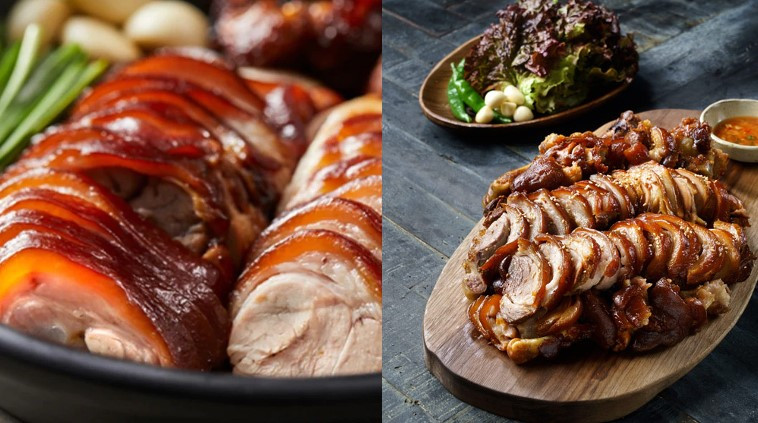 4. Hongeo Hoe (홍어회): Raw stingray is only for the strong-willed; many people cannot get past the pungent smell that comes from the raw stingray, and this dish is actually seen as a delicacy. It takes a refined taste palette to truly appreciate and enjoy this dish! This pairs well with makgeolli which is a milky Korean rice wine.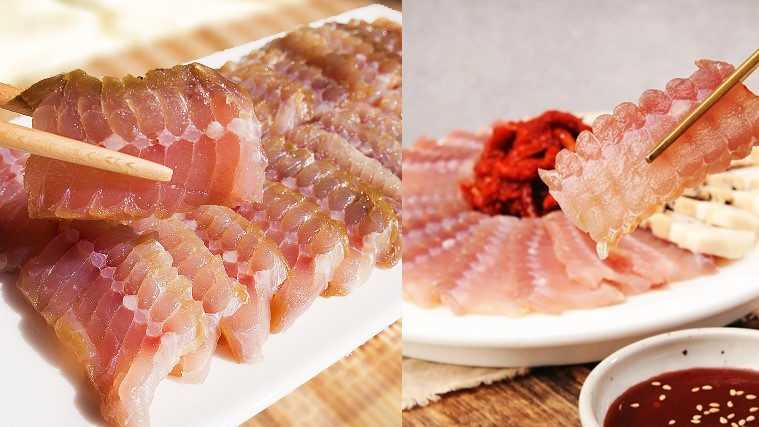 5. Dakttongjip (닭똥집): Known to have the benefits of keeping your skin looking healthy, this dish is made from chicken gizzards. green onions, and spices. It's also known to help cure any hangovers!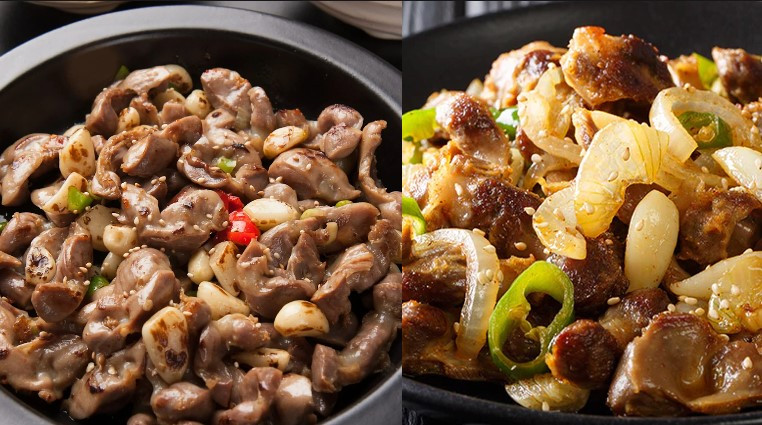 If you're feeling adventurous and want to experience the exotic parts of South Korean cuisine, the next time you visit the country, make sure to stop by and pick one or all of these dishes and try them out!