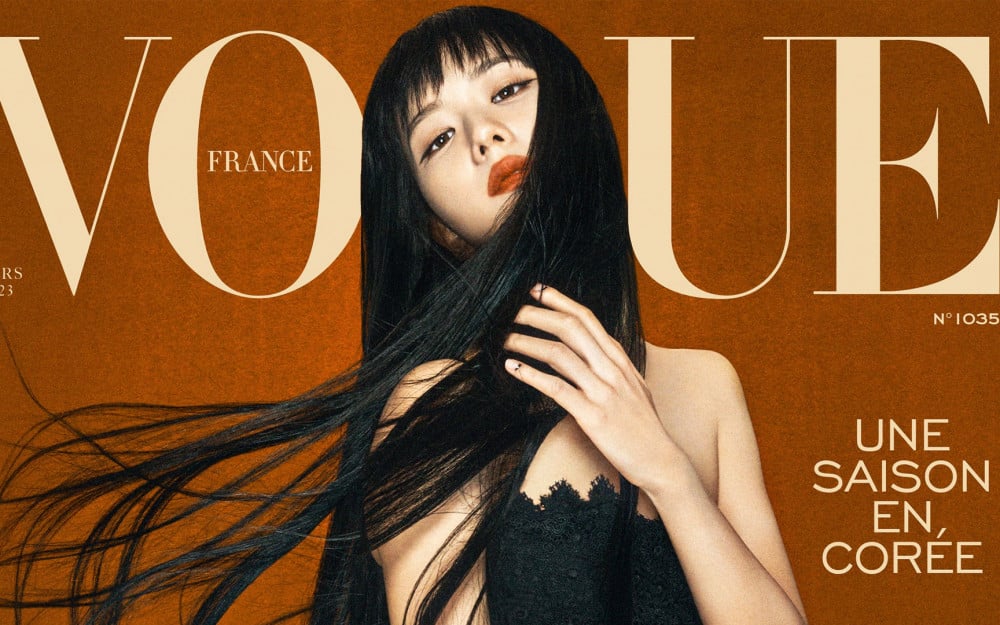 BLACKPINK's Jisoo has set another record, becoming the first K-pop star to adorn the cover of Vogue France.
The global K-pop icon starred on the covers of the top fashion magazines thanks to the brilliant fame of BLACKPINK, one of the most-loved idol groups in the world.
In the latest cover for the March issue, Jisoo fully unfolds her enchanting beauty as the fashion icon of this new generation.
According to Vogue France, Jisoo works with the fashion magazine to pay tribute to Vivienne Westwood, one of the leading designers in the fashion industry.