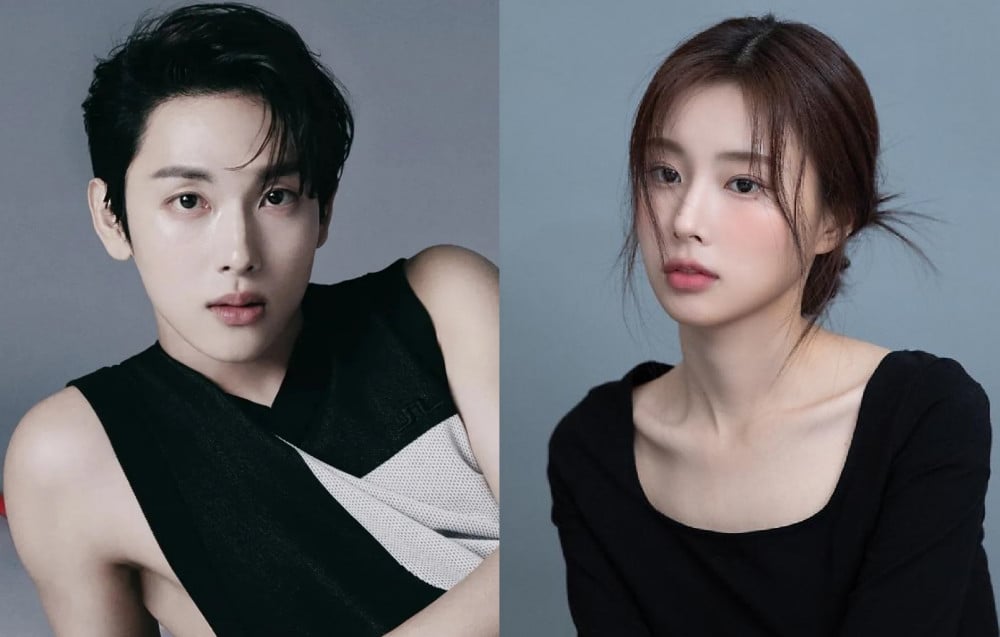 Siwan and former IZ*ONE member Kang Hye Won have made headline for their unexpected dating rumors.
News of their purported relationship surfaced online after netizens shared two photographs featuring the two celebrities that had already begun stir up speculations. The first image captured what appeared to be Siwan and Kang Hye Won's leisurely stroll through a park, while the second showed the duo signing autographs for two children at a dining establishment.

Fans alleged that Siwan and Kang Hye Won were jointly involved in an upcoming drama series from Coupang Play, titled 'Boyhood.' These fans speculated that the restaurant photograph could be a snapshot taken during an after-party with the drama's staff members. They further theorized that the two children depicted in the photograph were the child actors in the series.
Upon further inspection and discussion, it came to light that the woman accompanying Siwan in the park was most likely not Kang Hye Won, but rather actress Lee Sun Bin, who was also reportedly on set with Siwan during his filming schedule in Chuncheon.

Much to the "relief" of many fans, media outlets seemed to substantiate claims that the dating rumors were simply a case of misinterpretation.
In related news, the Coupang drama 'Boyhood' is set to premiere this November.
Reactions include:

"I am not ready yet for a Siwan dating scandal so thanks"
"Lol, but honestly I wouldn't be too worried if it's a dating scandal involving Siwan"
"But Siwan and Kang Hye Won actually look so good together haha"
"Their visuals are really compatible lol"
"In any case, idols over thirty should feel free to date"
"Their visuals would have been so good together though"


Will you watch their upcoming drama?