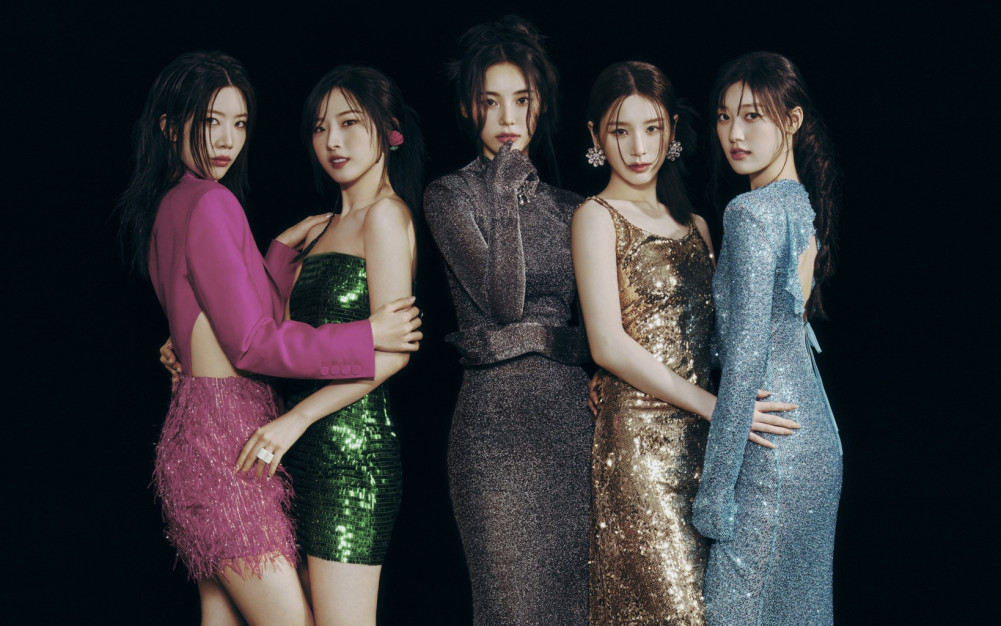 ARTMS are shining stars in their latest pictorial for the October issue of Men Noblesse magazine.
On September 27, Men Noblesse magazine unveiled their glamorous pictorial featuring new group ARTMS, comprised of LOONA members Heejin, Haseul, Kim Lip, Jinsoul, and Choerry.
The photos perfectly embody the various sides to ARTMS, from Heejin, Jinsoul, and Kim Lip displaying their bold confidence whilst modelling glimmering fashion pieces, whereas Choerry and Haseul exude with elegance in delicate feathered pieces.
Accompanying the pictorial was an interview with each individual member, who expressed their thoughts and feelings in regards to their new chapter as ARTMS. Most notably, Heejin provided some insight to her upcoming solo release in October, explaining how she was "actively involved in the production this time," thus expressing the upcoming solo album to be a product she's most attached to, as opposed to her first solo "ViViD" back in 2016. The idol left the interview with a hint, using the keyword "escape" to describe her new song.
Take a look at the stunning photos below.