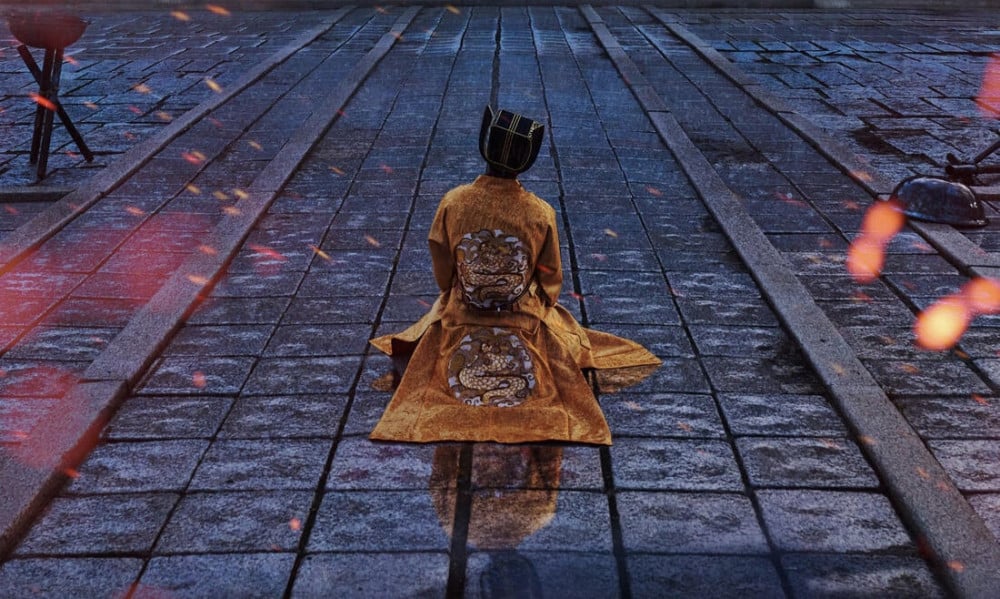 KBS 2TV's forthcoming historic epic 'Goryeo-Khitan War' has raised expectations with the release of an enticing teaser poster. The special project, produced in honor of the 50th anniversary of KBS Public Broadcasting, offers a glimpse into a turbulent period in Korea's history.

Unveiled on September 19 KST, the poster showcases a compelling image of Goryeo's 8th Emperor, Hyeonjong (portrayed by Kim Dong Jun). His gaze is set on Gaegyeong Palace, now reduced to a pile of ashes. The scene is a potent symbol of his resolve to safeguard Goryeo from any threats, even in the face of daunting adversity, amidst the flickering remnants of flames.

The KBS 2TV's monumental historical drama 'Goryeo-Khitan War' will premiere in November. It promises to transport viewers back to the tumultuous times of Goryeo, delivering an immersive viewing experience filled with intrigue and emotion.