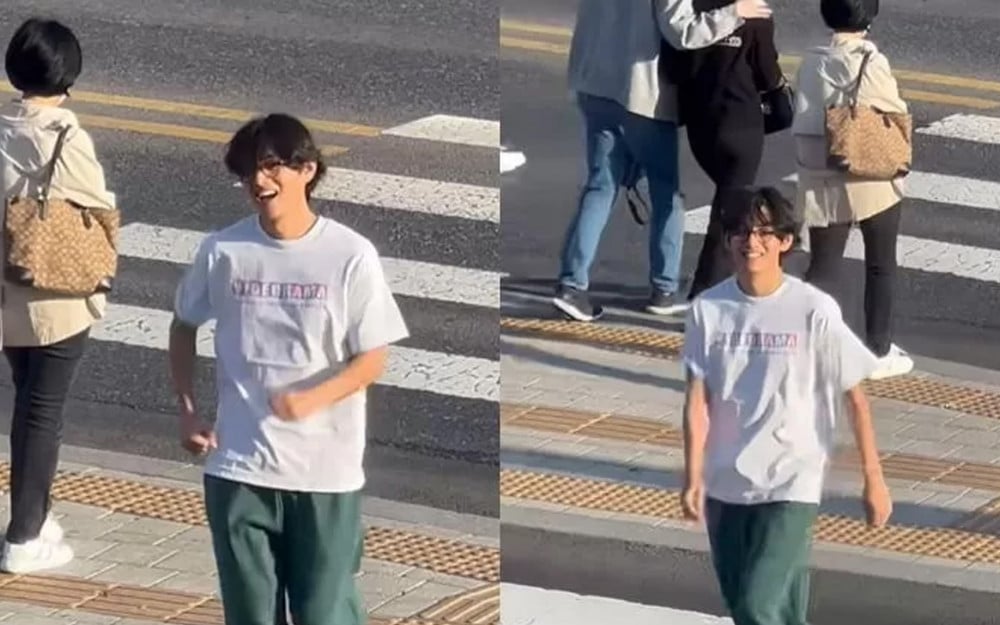 BTS member V turned heads with a delightful impromptu dance routine at a busy pedestrian crosswalk, the footage of which was shared by ADOR CEO Min Hee Jin on her Instagram account on September 24.
The video, which was uploaded without any supplementary caption, shows V making the most of his wait at a crosswalk for the traffic signal to change.


In this video, V – hands casually in his pockets – can be seen swaying gently from side to side while waiting for the light to change. His whimsical expressions aimed at the camera, paired with his spontaneous dance moves, were certainly captivating, even more so considering he was smiling broadly throughout and doing it all without any music.



Surprisingly, V, a global superstar, was recognized by hardly any passersby, despite his unmasked appearance. Typically, BTS's management ensures the band travels with a cluster of support staff and security to avert unforeseen situations. But on this day, V was apparently alone, without managers or fans within visible proximity. This unexpected solo appearance piqued the curiosity of onlookers even more.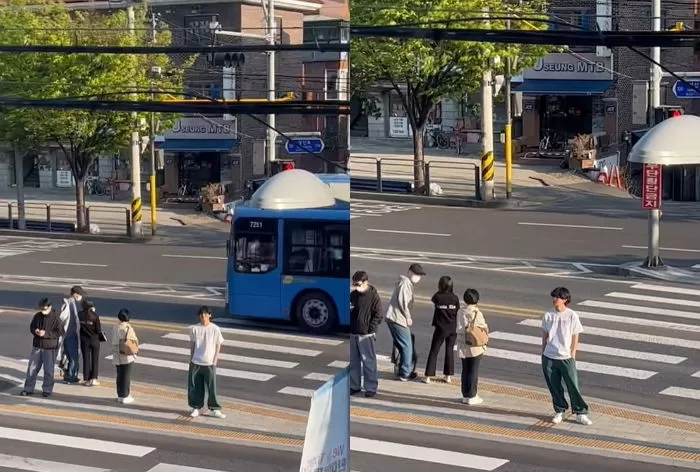 It's speculated that the video was captured at a crosswalk located in Yeonhui-dong, Seodaemun-gu, Seoul. Given that Min Hee Jin, the CEO of ADOR, was personally filming, it could be assumed that the duo had arranged to meet.

In related news, Min Hee Jin has been at the center of attention lately for her contribution to V's first solo album, 'Layover.' Released on September 8, 'Layover' defied expectations by selling over 2 million copies in its first week alone, marking an extraordinary milestone in V's solo career. It further underscores Min Hee Jin's remarkable acumen in the music industry as well as V's undeniable global appeal.