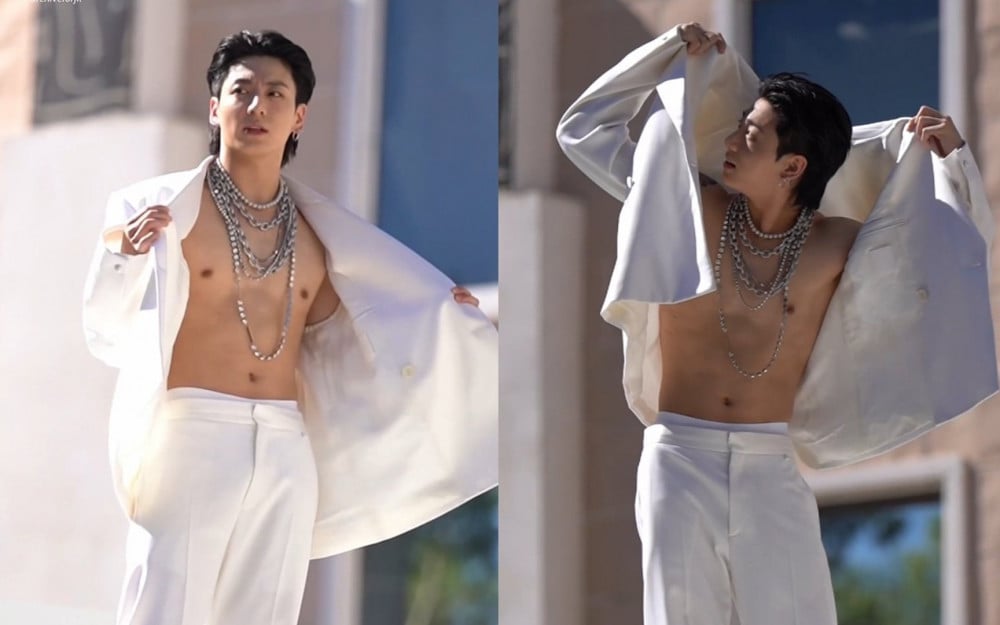 On September 29 at midnight KST, BTS' Jungkook gracefully seized the attention of his audience with his striking persona and physique, witnessed through behind-the-scenes footage from his eagerly awaited new track, "3D (feat. Jack Harlow)."


The behind-the-scenes video presents a raw, unfiltered vision of the artist at work, showcasing not only his mesmerizing visuals but also his playful personality on the film set. "3D (feat. Jack Harlow)" is Jungkook's second solo track, scheduled for a simultaneous worldwide release at 1 PM KST on September 29.
After seeing these videos, fans are already hyped up and can't get over Jungkook's raw visuals in the teasers.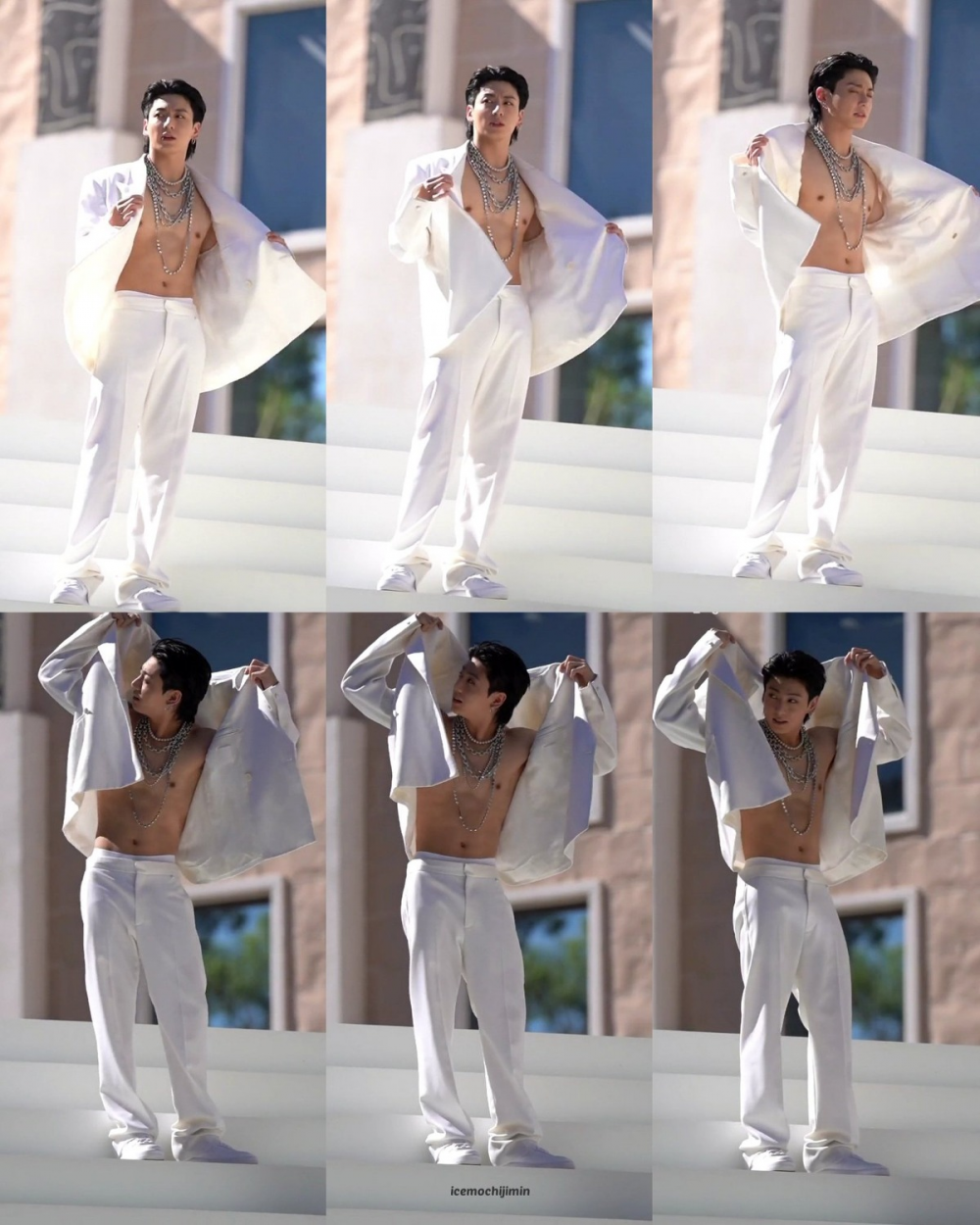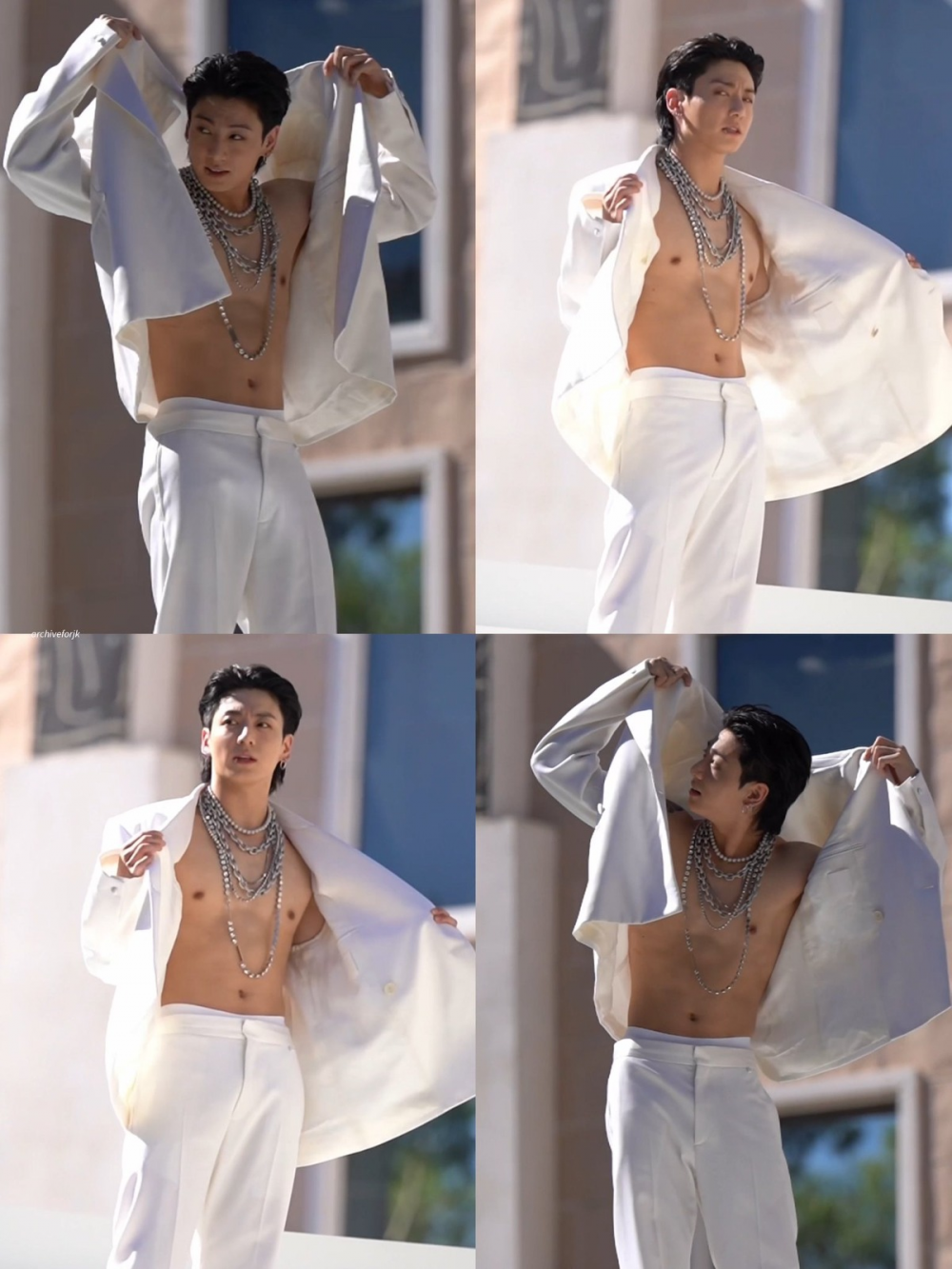 Netizens commented, "He's so sexy," "I can't wait," "Oh my oh my," "This is the best gift for the Chuseok holiday," "This is so crazy, Jungkook," "You're killing me," and "He's so cute."