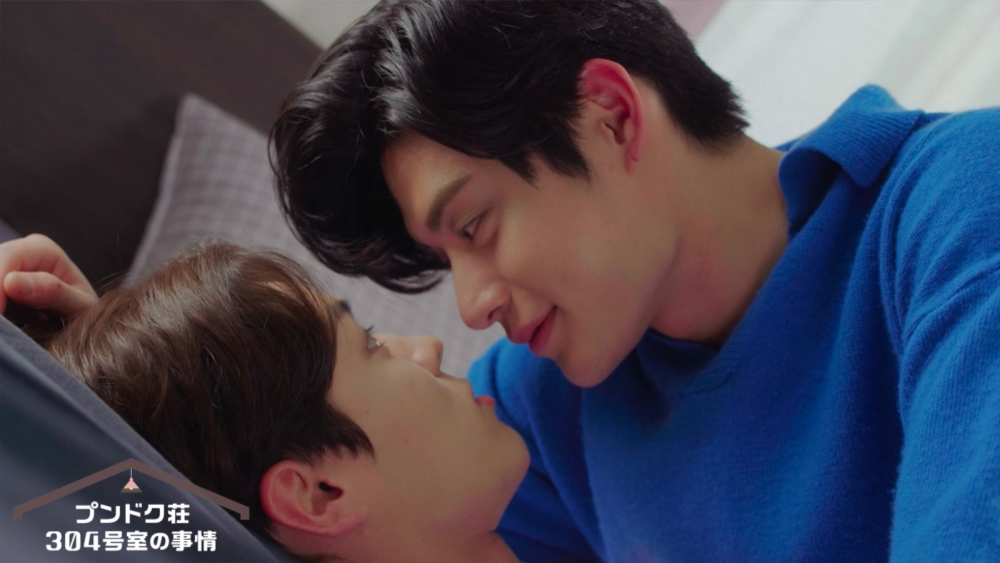 In recent years, particularly since 2020, the K-Drama industry has witnessed a remarkable surge in the popularity of Boys Love (BL) dramas. This genre, once a niche, is rapidly securing a broader fan base, captivating audiences with its sincere depictions of love and relationship dynamics.
Fair warning, if you get hooked, we are not responsible. Proceed at your own risk.

Semantic Error
When a computer science student Chu Sang Woo (DKZ Jaechan), is left to do a group project all on his own, he removes the name of his groupmates. So, one of the group members, who is a popular design student Jang Jae Young (Park Seoham), then seeks him out with the plan to torment him.

Color Rush & Color Rush 2
This drama takes the quote "My life was dull before I met you" quite literally. Yeon Woo (Yoo Jun) is a "mono" who only sees the world in tones of gray until he meets his "probe" soulmate Yoo Han (Hur Hyun Jun), causing his world to explode in color. In the second season, we also get Se Hyun (VIXX Hyuk), who helps Yeon Woo to search for his mother, and the missing Yoo Han.
Tinted With You
Eun Ho (A.C.E Jun) is a modern-day high school student who was unexpectedly sucked into the past, where he meets the deposed Crown Prince Lee Heon (Yoo Hyun Woo). Their fate is intertwined when Eun Ho realizes that he is the prince's only chance of survival.
Blueming
Si Won (Kang Eun Bin) is the Film department representative who always has to put 110% of his effort to achieve everything, whereas Da Woon (Jo Hyuk Joon), who is a naturally popular guy born in a famous family of the film industry, always gets it easy.
Roommates of Poongduck 304
Ji Ho Joon (ZEROBASEONE Kim Ji Woong) is a third-generation chaebol who got kicked out of his home and settled in Poongduck Villa, where he realizes that Poongduck Villa's owner Seo Jae Yoon (Yoon Seo Bin) works at his family's company and is assigned to his newfound team.
Before this one, these two were in "Kissable Lips," where they also played each other's love interest.

Happy Ending Romance
Kim Jung Hyun (VIXX Leo), who is a best-selling author, has an aloof demeanor and prickly personality. But, whenever he's with writer Cha Jung Woo (Karam), Jung Hyun will show his gentle and caring side. However, this isn't any simple love story; it's a complicated love triangle with the publishing company's CEO, Han Tae Young (Ha Jong Woo).
Oh! My Assistant
Seon Ho (FTISLAND's Song Seung Hyun), a webtoon writer, hires Mu Young (Ko Chan Bin) as his new assistant, not realizing that Mu Young is actually Seon Ho's biggest fan. Sparks begin to fly, and things get complicated when Jun Seok (Lee Do Ha) also comes into the picture.
A Shoulder to Cry On
Lee Da Yeol (OMEGA X Jaehan) is the outsider at school, while Jo Tae Hyun (OMEGA X Yechan) is the popular student. However, when they first got involved with each other, it seemed like it was an ill-fated relationship until... they spend more time together, and feelings became complicated.

The Eighth Sense
When Ji Hyun (Oh Jun Taek), who is a freshman from a small rural town, meets Jae Won (Lim Ji Sub), who returned to the university after completing his military service, they both start to develop feelings for one another.

Our Dating Sim
When you've been the best of friends for the longest time, it's nearly impossible for you not to fall in love, and that's exactly what happened to Lee Wan (Lee Jong Hyuk) and Shin Ki Tae (Lee Seung Gyu). Sadly, after Lee Wan confessed his romantic feelings for Shin Ki Tae, the two grew apart until, seven years later, they both reunited at their workplace.