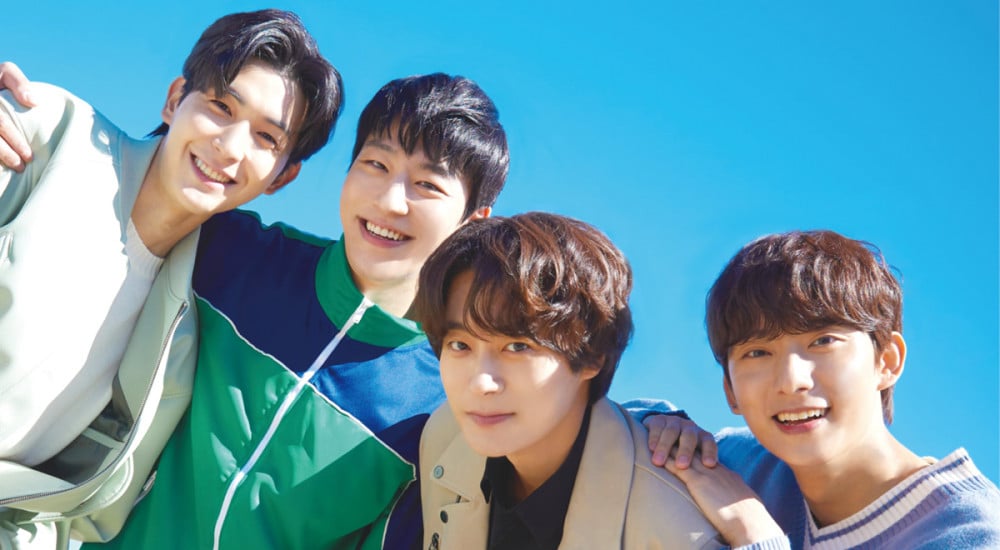 On June 8 KST, the official SNS of the TVING original drama 'Unintentional Love Story' shared a handwritten letter dedicated to fans on behalf of lead actor Cha Seo Won.
Previously, in response to the news of Cha Seo Won's marriage to his former co-star Uhm Hyun Kyung, some global fans of 'Unintentional Love Story' terrorized Cha Seo Won with malicious comments, accusing the actor of "ruining" the production.
Cha Seo Won, who is currently carrying out his mandatory military service duties, has now spoken up with a letter dedicated to viewers of 'Unintentional Love Story':
"Hello, this is Cha Seo Won.
I am sure that many of you were surprised and shocked by my recent news.
Every moment I spent working on 'Unintentional Love Story', including meeting and working with the cast and the staff, the fans and their love, as well as the happy memories from the filming set, all of it remains dear and precious in my heart.
I intend to cheer on my dongsaengs with an unchanging heart from here on. I will also do my best to show you a good image as an actor as well.
Thank you."
Meanwhile, 'Unintentional Love Story' premiered on TVING earlier this year in March, and follows the story of two men whose fake relationship turn into real feelings of love. It stars Cha Seo Won and Gongchan.